NECK LIFT | PLATYSMAPLASTY
By Seattle Bellevue's Dr. Philip Young who has performed over 1400 Face Neck Lifts.
Learn Why People From All Over The World Have Come to See Dr. Philip Young
Learn our Secret Formula for Facial Rejuvenation Below with this video Introducing the Facelift, Necklift, Mini Face Lift Procedure featuring Before & Afters, and Easy to Understand Explanations of the Face Lift, Mini Face Lift & Neck Lift:
Note: Individual results will vary. Images do not constitute a promise or representation of any particular outcome or experience.
Click to see more videos on our YouTube Channel: "The Beauty Docs":
Feel more confident and keep your neck from giving away your age. Take care of the turkey neck and double chin with a neck lift.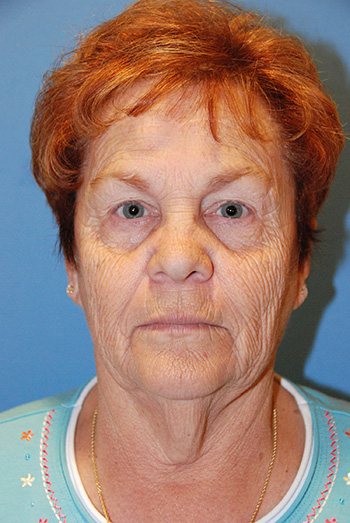 Neck Lift Before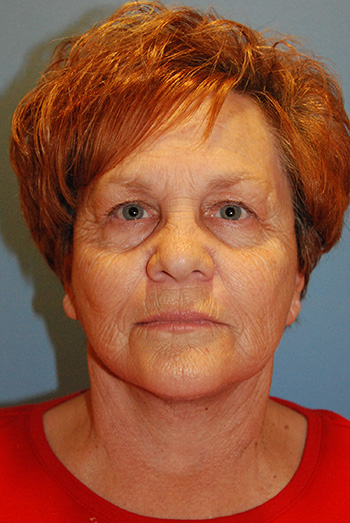 Neck Lift After
Note: Individual results will vary. Images do not constitute a promise or representation of any particular outcome or experience.
---
Neck Lift Topic Link
Our Featured Neck Lift Testimonial:
"After the face and neck lift, I feel more confident. Younger guys are looking at me more. I'm more excited about the way I look and it has made me feel a lot better. A lot of people don't know what I had done. They just tell me I look great." —S.K. 60's Caucasian Female From Oregon.
Click here to see our Neck Lift Blog
Here is a link to our testimonials: Aesthetic Facial Plastic Surgery Testimonials
More on Neck Lifting with Dr. Young and Dr. Parikh:
Award-Winning Neck Lift Expert Dr. Philip Young has performed more than 1,300 face, neck, and eyelifts, and performs 400-800 other cosmetic and reconstructive procedures each year. He has had over 16 years of education after high school and has more than 12 years of experience in Neck Lifts and Neck lifting | Rejuvenation. Follow this to find the Top Ten Reasons to choose Dr. Philip Young and learn about his innovative thinking which lead to his discovery of a new Theory on Facial Beauty.
Dr. Philip Young has been in the Seattle | Bellevue Area for more than 10 years performing Neck Lifts and refining the art of Neck Lifting. Dr. Young uses advanced surgical techniques that he has gathered through 16 years of higher education. Many of these years have been spent learning from the world's best facial plastic surgeons. What makes Dr. Young and his team unique out of all our top ten reasons is his Theory on Facial Beauty. This unique knowledge gives our team and Dr. Young an incredible advantage in the getting the best and most natural results available to you. Through this theory and Dr. Young's Neck Lift, you can look younger in a natural way. You can learn more about the neck lift at Dr. Young's Seattle | Bellevue office by reading more below. You can learn more about Dr. Young by clicking this link: About Dr. Young
There are many questions that you may have regarding a necklift. We will explain all the different options here so that you can have a better understanding of the things you might be reading out there and to help simplify things for you.
To learn more about Neck lifts you can click the following links below:
Recovery from a Neck Lift : This link will take you to the recovery for a facelift which is going to be very similar for a neck lift.
If you are over 35, you may notice jowls, a sagging jaw-line, neck laxity and banding of muscles in the neck. To achieve improvement in this area, you will want Dr. Young's experience with over 1,300 face, and neck lifts and 400-800 cosmetic and reconstructive procedures he performs each year. During a neck-lift, sagging muscle and fat pads are tightened to obtain a long-lasting correction of the jaw-line and neck, while applying minimal pull on the skin to avoid scarring.
Neck Lifting Before & After Images: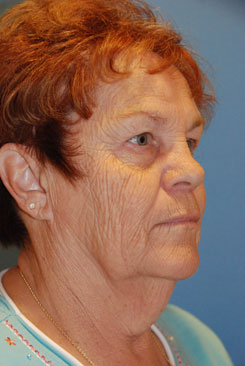 Before Facelift, Necklift, Liposculpting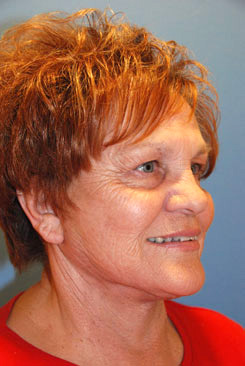 After Facelift, Necklift, Liposculpting
Note: Individual results will vary. Images do not constitute a promise or representation of any particular outcome or experience.
---
 Click here for more Neck Lift Before & After Photos
If you are interested in scheduling an appointment you can email, call  425-990-3223 (Office) and even text message 425-505-0938 (Mobile) us at anytime. Click here if you would like to find out more about our consultation process. If you live out of town, we can schedule a phone consultation with you and show you how to take the five basic photos you will need. For more information on preparing for your procedure, we have an informative Plastic Surgery Patient Care Page and Wound Care and Scar Prevention Page. If you are having a procedure, it is important to stay off blood thinners and the listed medications to avoid for two weeks before and two weeks after the planned date of your procedure.
Neck Lifting Learning Videos:
 Click here for more Neck Lift Learning Videos
 Click here to visit our Videos by Dr. Young
 Click here to visit Dr. Philip Young's Youtube Page
* To reduce the risk of bruising, you will be advised to stop taking fish oil, Vitamin E, herbal medications, supplements, aspirin and anti-inflammatories 1-2 weeks prior to treatment, if possible. Inform Dr. Young of all of your prescriptions, over-the-counter remedies and herbal supplements, oral or topical products, and if you may be pregnant.
Please consult our Patient Care section for more helpful information. You can also read about our privacy policyon the resource page as well