EAR PLASTIC SURGERY | OTOPLASTY
Ear Plastic Surgery | Otoplasty by Bellevue | Seattle's Dr. Philip Young & Aesthetic Facial Plastic Surgery
Lose the self-consciousness and be able to wear your hair up or cut your hair short. Otoplasty is the simple procedure that can be your answer.
Sir Harold Delf Gillies Award-Winning Dr. Philip Young is an otoplasty | ear plastic surgery expert who recently has authored a chapter on otoplasty revision in a major textbook in 2013. Learn about his beauty theory and the Top Ten Reasons to Choose Aesthetic Facial Plastic Surgery and Dr. Young.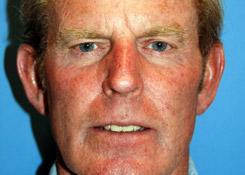 Ear Plastic Surgery Before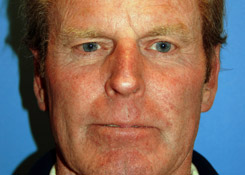 Ear Plastic Surgery After
Here is a link to our testimonials: Aesthetic Facial Plastic Surgery Testimonials
More on Otoplasty & Ear Plastic Surgery:
Dr. Philip Young is a published author and very experienced Otoplasty and Otoplasty Revision expert (Click here for his 2013 Otoplasty Revision chapter in Advanced Cosmetic Otoplasty). Dr. Philip Young performs ear plastic surgery in Seattle to reshape large, deformed or protruding ears (Sometimes referred to, unfortunately, as Dumbo Ears), providing immediate and often dramatic aesthetic results. Dr. Young and his Team have people come from all over the world including Syria, Dubai, China, Korea, Japan, Australia, England, Canada, the Netherlands and Singapore.
Otoplasty is the plastic surgery of the ear. This can mean many things. It can range from the total reconstruction of a child's ear when there is no ear present to the minor correction of a torn ear lobe from an ear ring mishap. Any procedures that are done to reshape or reconstruct the ear can be referred to as an otoplasty.
Microtia repair is the plastic surgery of a congenital deformity where some part or the entire ear is missing. The two main approaches are the use of one's own cartilage or the use of implants, most commonly medpor. This technique is often employed at a very early age (as early as 5-6 years of age when the ears reach near adult size and shape) for those that have access to this type of skilled surgeon. Most of the times for major microtia repair, rib cartilage is preferred over other cartilage sources. Medpor is favored because of its ability to be incorporated into the patients tissues and it's eventual behavior like one's own tissues. Microtia is often also employed for adults that were not able to fix their ears at an early age.
Torn earlobes are a relatively common occurrence that can occur from ear ring injuries. The most common approach is to excise the hole and surgically close it. You can often re-pierce the ears in 3-6 months. There are more complicated ways to fix the earlobes but these options are ultimately less than optimal. This surgery is often done under local anesthesia.
The correction and reconstruction of gauged ear lobes often require flaps of earlobe tissue that are rearranged to reconstruct the earlobes. Re-piercing of the earlobes can occur 3-6 months later depending on the healing.
Prominent ears require treatment of the base or concha of the ears and also the reshaping of the anti-helix of the superior part of the ear. Other techniques can be incorporated to bring the earlobes and superior base of the ear closer to the head. Most incisions are situated behind the ears. Thorough knowledge of the different techniques in this situation allows for incorporation of longer lasting option and adjustments. The earliest age for this is usually considered to be also at the age of 5-6.
Otoplasty Revision and correction of previous otoplasties are often even more difficult and require the knowledge of all aspects of otoplasty to allow the surgeon to adjust to varying presentations of less than perfect ears from previous surgeries. Reconstructive techniques that are used in other areas of plastic surgery are often called upon in these cases.
Otoplasty Ear Aesthetic Cosmetic Surgery Specific Topics
Otoplasty Ear Cosmetic Surgery Before After Images: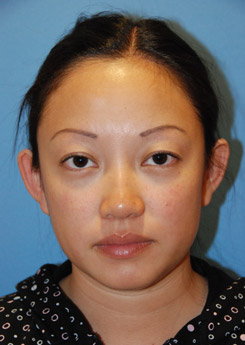 Before Otoplasty | Ear Reshaping to Correct Prominent | Big | Protruding Ears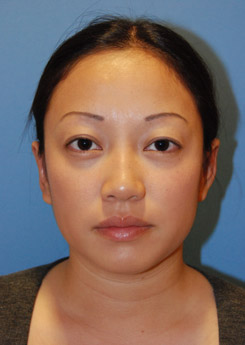 After Otoplasty | Ear Reshaping to Correct Prominent | Big | Protruding Ears
See her Video Otoplasty | Ear Plastic Surgery Testimonial with this link.
Click here for more Ear Plastic Surgery | Otoplasty Before & After Photos
If you are interested in scheduling an appointment you can email, call  425-990-3223 (Office) and even text message 425-505-0938 (Mobile) us at anytime. Click here if you would like to find out more about our consultation process. If you live out of town, we can schedule a phone consultation with you and show you how to take the five basic photos you will need. For more information on preparing for your procedure, we have an informative Plastic Surgery Patient Care Page and Wound Care and Scar Prevention Page. If you are having a procedure, it is important to stay off blood thinners and the listed medications to avoid for two weeks before and two weeks after the planned date of your procedure.
Otoplasty Ear Aesthetic Cosmetic Surgery Learning Videos by Dr. Young
Click here for more Ear Plastic Surgery Learning Videos
Click here to visit our Videos by Dr. Young
Click here to visit Dr. Philip Young's Youtube Page 
* To reduce the risk of bruising, you will be advised to stop taking fish oil, Vitamin E, herbal medications, supplements, aspirin and anti-inflammatories 1-2 weeks prior to treatment, ifpossible. Inform Dr. Young of all of your prescriptions, over-the-counter remedies and herbal supplements, oral or topical products, and if you may be pregnant.
Please consult our Patient Care section for more helpful information. You can also read about our privacy policy on the resource page as well.