BROW LIFT | FOREHEAD LIFT
By Seattle Bellevue's Award Winning Beauty Theorist Dr. Philip Young. Learn why a Professional Sports Team Coach, Grammy Nominee, Seattle & New York Broadway Lead Actresses, Executives of Fortune 500 Companies, & The Owner of the Northwest Women's Show have Chosen Seattle's Brow Lift Surgeon Dr. Philip Young and Our Team!
Below: Listen to James Talk about his experience with a Browlift, our Team & Dr. Philip Young.
Look and feel more awake. A browlift can rejuvenate your eyes and eyebrow area and have you looking beautiful.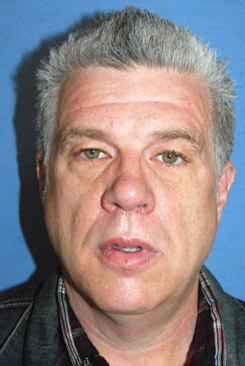 Before Face lift, Brow lift, and Glabellar Muscle Excision. The muscle excision keeps you from being able to frown in between your eyes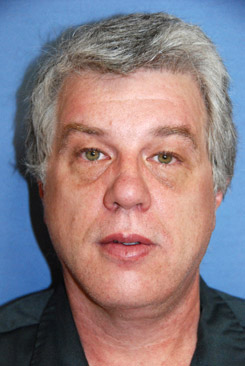 After Face lift, Brow lift, and Glabellar Muscle Excision. The muscle excision keeps you from being able to frown in between your eyes
Brow Lift Topic Link
Our Featured Brow Lift Forehead Lift Testimonials:
"I wanted to look better. I wanted to feel better about myself. Now I do" - J.S. 50's Caucasian male from Seattle, WA on his Brow Lift | YoungVitalizer | Face & Neck Lift
"What can I say Dr. Young and his staff are nothing short of amazing!!! I knew right from my first consultation that Dr. Young and his staff were more than just competent professionals, they were like family... The results of my FFS were far better than I could have ever expected. My life has never been the same since my surgeries...He and his staff truly care about their patients as real people. They have equally shared my new found joy for life throughout the entire time I've been a patient. Just as a true family does. I highly recommend Dr. Young for any of your Facial Surgery needs. Thank you again to Dr. Young and his entire staff for making my dreams a reality." - LindzStrong 46 y from Bellevue, WA who had a Brow Lift, Brow Bone Reduction, | Lip Lift | Lip Augmentation | Chin Reduction
Click here to see our Browlift Blog
Below is a Video Testimonial for our Brow Lift Procedure:
Here is a link to our testimonials: Aesthetic Facial Plastic Surgery Testimonials
Get That Little Advantage In Life:
People just like you are getting a little more out of life. Our patients have included in the past: Top Executives from Fortune 500 Companies, Lead Actresses from Seattle and New York Broadway Shows, NBA Head Coach, Grammy Award Nominees, The Owner of the Northwest Women's Show & Other Large Businesses, etc. Sometimes the little things can make a big difference. Has anyone every told you that you look tired or upset? Imagine if they didn't think that. The advantages that Beauty gives a person has stood the test of time. Its probably not surprising that the more beautiful are liked more and found to be more trustworthy. The explanation seems to be that looks offer a way for us to ascertain a lot of attributes within a person. It makes it easier for us to make quick judgements. Beautiful people are typically treated better by others. In a study from Harvard, researchers found that wearing makeup, shown to enhance a woman's attractiveness, boosted people's perceptions of that subject's competence, likability, attractiveness, and trustworthiness. The same could go with a Browlift and its effect of making people look more awake, less tired and look happier. Click here to learn more about Dr. Young's Theory on Beauty.
More on Browlift Forehead Lift Surgery:
Double board certified published author and facial plastic surgeon Dr. Philip Young is a brow lift expert and specializes in plastic and reconstructive surgery of the face and neck only. Follow this link to learn about more of the unique things that separate us apart: Reasons to Choose Aesthetic Facial Plastic Surgery and Dr. Philip Young.
Every year we have people from around the world come to see Dr. Philip Young and our Team for our procedures and services we provide. We have had clients from France, England, Australia, Syria, Lebanon, Japan, China, Korea, Netherlands, Singapore, Dubai, Carribeans, Italy, Canada, etc.  Perhaps, the one thing that makes us stand out is Dr. Young's Theory on Facial Beauty. With this theory, our team and Dr. Young have an incredible advantage in getting the best and most natural results available to you.  As one of the most experienced Seattle forehead lift surgeons, Dr. Young carefully evaluates each patient's facial structure and aesthetic desires in order to recommend the best procedures. Dr. Young and his Team will sit down with you and listen to all of your thoughts and desires. By finding out what is most important to You, our Team will tailor a specific approach with the aid of this theory to cater to your needs. Learn more about why Dr. Young and our team is Unique by clicking this link: About Dr. Philip Young. You can learn more about his award by clicking here:  Dr Young Award Winning Facial Plastic Surgeon.
Browlift Forehead Lift Surgery Helpful Links Below:
To learn more about Forehead | Brow lifts and other options for improving the forehead area and upper portion of the face you can click the following links below. We are working on more special topics:
What can a Browlift Forehead Lift Do For You:
To see what a forehead lift can do for your face, put your hands above your brows and outside the edges of your eyes and gently raise the skin upward. Browlifts are an option to treat a sagging brow or deep furrows between the eyes. It can be used to make your eyes look more awake and youthful. This procedure is usually done between the ages of forty and sixty-five, although it may be necessary at ages outside of this range.
More on our Theory on Facial Beauty, Brow lifts and Getting the Natural Look: Although brow lifts can be a great procedure to make a person look younger, when overdone the results can oftentimes lead to a surprised look. Dr. Young noticed this during his training and his experience with results from other surgeons. This prompted him to search for answers. What resulted from his search was an award winning theory on facial beauty that helped to explain why people looked unnatural after a brow lift. This unique knowledge gives our team an incredible advantage in getting the best results available to you today. By using this Theory on Facial Beauty, Dr. Young can achieve more youthful and natural looking eyes through the judicious use of a browlift and other procedures.
Here are some more specific topics on Browlifts:
Brow Lift, Foreheadlift Before & After Images: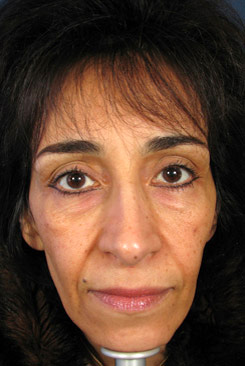 Before The YoungVitalizer, Breakthrough Incision Less Face Lift for an Elevation of the Eye Brows, Eye Lift for Total Facial Rejuvenation Front View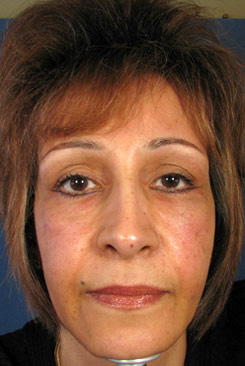 After The YoungVitalizer, Breakthrough Incision Less Face Lift for an Elevation of the Eye Brows, Eye Lift for Total Facial Rejuvenation Front View
"Here are the after photos for _____________. Everyone says you did an amazing job and I am very satisfied with your work… " – S.O.
Find out more about the

.
Click here for more Browlift Before & After Photos
If you are interested in scheduling an appointment you can email, call  425-990-3223 (Office) and even text message 425-505-0938 (Mobile) us at anytime. Click here if you would like to find out more about our consultation process. If you live out of town, we can schedule a phone consultation with you and show you how to take the five basic photos you will need. For more information on preparing for your procedure, we have an informative Plastic Surgery Patient Care Page and Wound Care and Scar Prevention Page. If you are having a procedure, it is important to stay off blood thinners and the listed medications to avoid for two weeks before and two weeks after the planned date of your procedure.
Browlift, Forehead Lift Learning Videos by Dr. Young
 Click here to see more Brow Lift Learning Videos
 Click here to visit our Videos by Dr. Young
 Click here to visit Dr. Philip Young's Youtube Page
* To reduce the risk of bruising, you will be advised to stop taking fish oil, Vitamin E, herbal medications, supplements, aspirin and anti-inflammatories 1-2 weeks prior to treatment, if possible. Inform Dr. Young of all of your prescriptions, over-the-counter remedies and herbal supplements, oral or topical products, and if you may be pregnant.
Please consult our Patient Care section for more helpful information. You can also read about our privacy policy on the resource page as well.