CHEEK IMPLANT | LIFT | AUGMENTATION OF SEATTLE BELLEVUE
Discover our Beauty Theory Advantage & Learn Why a Professional Sports Team Coach, Grammy Nominee, Seattle & New York Broadway Lead Actresses, Executives of Fortune 500 Companies, & The Owner of the Northwest Women's Show have Chosen Seattle's Cheek Facial Implant Surgeon Dr. Philip Young and Our Team.
See How Our Award Winning Theory on Beauty is used to Apply Cheek & Facial Implants to get you the Best Results in this video below:
Feel your face shine and bring the light back to your face. Cheek augmentation can help you achieve this.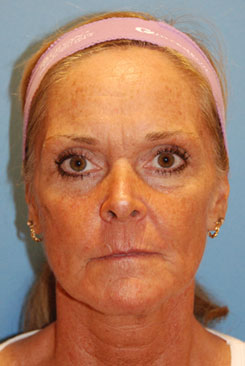 Before Cheek Augmentation | Filler with the YoungVitalizer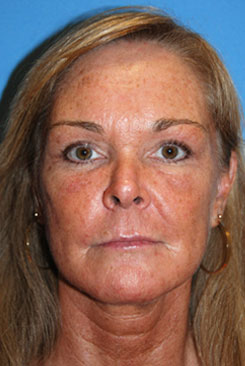 After Cheek Augmentation | Filler with the YoungVitalizer
Cheek Implant Plastic Surgery Topic Link
Our Featured Cheek Implant | Lift | Cheek Augmentation, Plastic Surgery Testimonial:
"Dear Dr. Young,Thank you so much for the amazing work you did on me. I feel refreshed, more confident...I would be more than happy to recommend you to anyone considering any type of plastic surgery. With sincere gratitude"
— MM. 40's Hispanic Male. Business Leadership. Bellevue, Washington.
Click here to see our Cheek Plastic Surgery Blog
Here is a link to our testimonials: Aesthetic Facial Plastic Surgery Testimonials
More by Seattle Bellevue Cheek Implant Plastic Surgeons Dr. Philip Young and Dr. Rikesh Parikh:
Have Beauty and All Its Wonder Work On Your Side:
Are you tired of looking withdrawn and having people ask you whether you had enough sleep? Do you feel that part of your face is missing something? Many times, all you need is some volume in your cheeks and lower eyelid area with Cheek Lifting, Cheek Implants, and / or Cheek Augmentation. You can have these same results as these people who are just like you. The are many options that can be tailored just for you. These changes can possibly markedly enhance your Beauty in a relatively short period. As you may have seen all too many times, there are many positive things that just seem to happen for people who have Beauty. Why is this? Dr. Young, who found a New Theory on Beauty and who has written multiple articles, segments and papers on this subject, believes that Beauty is related to our desire to have good things happen in our lives. As creatures made up of about 60 trillion cells, our bodies are highly ordered and complex. With that, we in turn, highly desire order in all of our world's complexities. This same desire for order correlates with our desire for beauty. In short, Beauty is order in the face.
More on Cheek Implant Plastic Surgery, Cheek Lift, Cheek Augmentation:
Sir Harold Delf Gillies Award Winner Dr. Philip Young has over 12 years of experience with Cheek Implants | Augmentation. He is a published author who is Double board certified. He devotes his time to charity and regularly attends medical missions with the Face to Face organization. Learn about all the unique Reasons to Choose Dr. Philip Young and his Outstanding Team.
As early as our mid-thirties, we may start to notice deepening smile lines (a certain sign that our cheek fat pads are beginning to descend), lower eyelid bags / hollows, cheek hollowing, cheek sagging, and the middle part of your face dropping. How does this happen. Well, as we age, our bones diminish in size and we lose collagen and facial fat. These anatomical changes results in those sunken or dropped cheeks which can lead to deeper lines around the mouth and a general tired look. Dr. Young and his team here at Aesthetic Facial Plastic Surgery can help answer some of those questions you are having regarding these elements that are happening in your face. We have a list of options for treatment below. You can also learn more about our exciting approach to rejuvenative your cheek and midface area (as well as the whole face) called The YoungVitalizer, The Breakthrough Incision Less Face Lift.
To learn more about procedures that can improve the area around your cheeks, lower eyes, and middle part of the face see the links below:
During his early training, Dr. Young noticed some less-than-ideal results from some very famous plastic surgeons while in Los Angeles. He wondered why this was happening to some of the best doctors. What he found was that our understanding of facial aesthetics, the goals that plastic surgeons strive for when they do surgery, was very outdated. In fact, even today we are using theories that were established in the 1400's by Leonardo da Vinci. This prompted Dr. Young to find the answers and what he came up with was an industry changing theory on facial beauty called the Circles of Prominence. Applying the concepts of his theory on beauty, Dr. Young can restore youthful cheek contours and also reshape cheeks that are out of proportion to the face making you look younger in a natural way.
Depending on the unique needs of each check reshaping Seattle patient, Dr. Young will select the treatment that will lead to the best possible results from inject-able fillers, cheek lift, permanent cheek implants, fat transferring, the Young Vitalizer, laser resurfacing. Here is a description of the different Cheek Plastic Surgery Approaches that he may suggest for you.
Cheek Implant Lift Augmentation Procedure Photos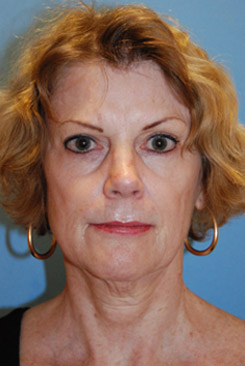 Before The YoungVitalizer™ to Lift the Cheeks, Improve Lower Eyelid Dark Circles and Bags, soften the lines in the forehead and around the mouth, and to augment and fill the lips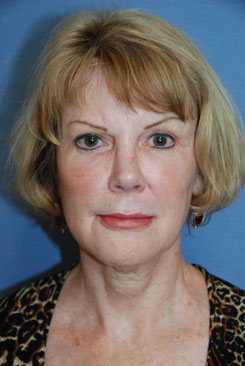 After The YoungVitalizer™ to Lift the Cheeks, Improve Lower Eyelid Dark Circles and Bags, soften the lines in the forehead and around the mouth, and to augment and fill the lips
For the Picture Above: "I think the YoungVitalizer™ has made my eyes look so much better. My hairdresser didn't know what was done but told me my skin looked gorgeous."- S.R.
Click here for more Cheek Implant | Lift Before & After Photos
If you are interested in scheduling an appointment you can email, call  425-990-3223 (Office) and even text message 425-505-0938 (Mobile) us at anytime. Click here if you would like to find out more about our consultation process. If you live out of town, we can schedule a phone consultation with you and show you how to take the five basic photos you will need. For more information on preparing for your procedure, we have an informative Plastic Surgery Patient Care Page and Wound Care and Scar Prevention Page. If you are having a procedure, it is important to stay off blood thinners and the listed medications to avoid for two weeks before and two weeks after the planned date of your procedure.
Cheek Implant Lift Augmentation Videos by Dr. Young
 Click here for more Cheek Implant | Lift Learning Videos
 Click here to visit our Videos by Dr. Young
 Click here to visit Dr. Philip Young's Youtube Page
* To reduce the risk of bruising, you will be advised to stop taking fish oil, Vitamin E, herbal medications, supplements, aspirin and anti-inflammatories 1-2 weeks prior to treatment, if possible. Inform Dr. Young of all of your prescriptions, over-the-counter remedies and herbal supplements, oral or topical products, and if you may be pregnant.
Please consult our Patient Care section for more helpful information. You can also read about our privacy policy on the resource page as well.