EYELIFT | BLEPHAROPLASTY
By USC LA Beverly Hills Trained Dr. Philip Young MD. Learn Why a Professional Sports Team Coach, Grammy Nominee, Seattle & New York Broadway Lead Actresses, Executives of Fortune 500 Companies, & The Owner of the Northwest Women's Show have Chosen Dr. Philip Young and Our Team. Discover our Beauty Theory Advantage.
You don't have to look tired all the time. Dramatically freshen your look through an eyelift.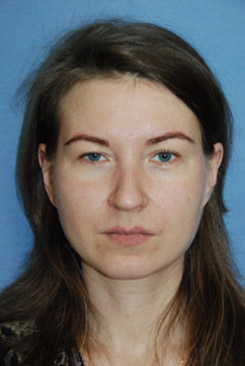 Before Eyelift | Blepharoplasty for Hooded | Droopy | Extra Skin in the Upper Eyes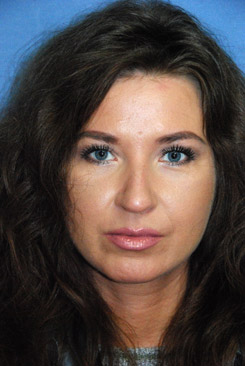 After Eyelift | Blepharoplasty for Hooded | Droopy | Extra Skin in the Upper Eyes
Our Featured Eyelift Blepharoplasty Testimonials:
"My friends say that I have my 20-year old eyes back." — Kimberly B. 40's White Female from Skagit Valley, Washington.
"I absolutely love the change in my eyes that Dr Young did. People tell me: 'Wow, I can't believe your eyes and face look so good – I don't know what it is, but you look so much better!' Dr Young you really did a great job!" —VW 50's White Female from Western Washington
Here is a link to our testimonials: Aesthetic Facial Plastic Surgery Testimonials
Beauty is in the Eyes:
Are Sagging Skin and Eyelid Bags making you look worn out and upset when you aren't? You might be tired of people frequently saying this to you. We hear this story all the time. Just like these people you see here on our Eyelift and Blepharoplasty Pages, you can experience these same positive changes that others like you have felt through an Eyelift. Dr. Philip Young who discovered a New Theory on Beauty knows just how important the eyes are to facial beauty. In fact, the eyes and irises are what his Theory on Beauty is based on. We spend most of our time looking at someone's irises when we meet and talk to others. Because of this, all shapes and sizes of the face are ideally related somehow to the eyes. Hence, beautifying the eyes can have the most dramatic impact to the overall beauty in your face. With that, you could benefit from the power of beauty even more. From dating and advancing in the work place to just having people think you have a nice personality, with our competitive world, many times beauty can make that little difference that gives you that edge in life. Click here to learn more about the Benefits of Beauty.
More on Eyelifting and Blepharoplasty:
Award-Winning Dr. Philip Young is an Eyelift | Blepharoplasty Expert  with more than 12 years of experience in this area of expertise. He is Double board certified and performs 400-800 cosmetic and reconstructive procedures each year. He is a published author of multiple chapters in major textbooks in Facial Plastic and Reconstructive Surgery and multiple scientific journal articles (See Dr. Young's Research). Find out more about what makes us special here with the Top Ten Reasons to choose Dr. Philip Young. 
Dr. Philip Young is a nationally and internationally recognized facial plastic surgeon specializing in a wide range of facial enhancement procedures (Learn what makes Dr. Young Unique here: About Dr. Philip Young). One of the treatments he often performs is the eyelid lift surgery. Click here to find out about the Costs for Eyelift Surgery. As you will read in our section of the Top Ten Reasons to Choose Dr. Philip Young, there are many credentials that make us unique. Of all the things that are mentioned, what truly makes us special is our Theory on Facial Beauty (read Dr. Young's theory here: Circles of Prominence, A New Theory on Facial Beauty) This theory gives our team and Dr. Philip Young a major advantage in getting the best and most natural results possible.  Here are Aesthetic Facial Plastic Surgery, we combine this theory with this relatively simple eyelift procedure to dramatically freshen your look. You don't have to look tired all the time. You can look more awake, more beautiful and have people notice you more again!
"The answer to beauty is found in the eyes," according to Dr. Philip Young's internationally acclaimed theory on facial beauty, Circles of Prominence. His theory explains how the size of your iris determines the proportional size of all your other facial features. And what happens if your eyes seem small because they are hooded or overwhelmed by the eyelid? Then the rest of your features, such as your nose or chin, may seem large and out of proportion, creating an imbalance.
Below are some Helpful Links for Eyelift | Blepharoplasty:
Below are links to help you learn more about the options for Eyelifting and Eye lift | Blepharoplasty Plastic Surgery. Below these links you will find some more helpful information, more before and afters and informative Plastic Surgery videos:
You can read more about this here: Eyelift | Blepharoplasty, Options for the Eye | Periorbital Area.
Rhinoplasty Before and After Images: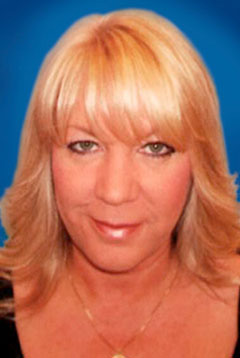 Eye lift before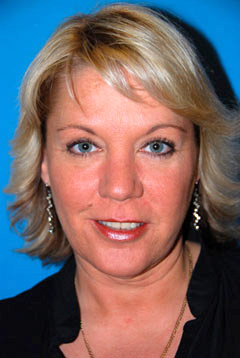 Eye lift after
"My friends say that I have my 20-year old eyes back." — Kimberly B.
Click here for more Eyelift | Blepharoplasty Before & After Photos
If you are interested in scheduling an appointment you can email, call  425-990-3223 (Office) and even text message 425-505-0938 (Mobile) us at anytime. Click here if you would like to find out more about our consultation process. If you live out of town, we can schedule a phone consultation with you and show you how to take the five basic photos you will need. For more information on preparing for your procedure, we have an informative Plastic Surgery Patient Care Page and Wound Care and Scar Prevention Page. If you are having a procedure, it is important to stay off blood thinners and the listed medications to avoid for two weeks before and two weeks after the planned date of your procedure.
Rhinoplasty Learning Videos:
Click here for more Eyelift | Blepharoplasty Learning Videos
 Click here to visit our Videos by Dr. Young
 Click here to visit Dr. Philip Young's Youtube Page
* To reduce the risk of bruising, you will be advised to stop taking fish oil, Vitamin E, herbal medications, supplements, aspirin and anti-inflammatories 1-2 weeks prior to treatment, if possible. Inform Dr. Young of all of your prescriptions, over-the-counter remedies and herbal supplements, oral or topical products, and if you may be pregnant.
Please consult our Patient Care section for more helpful information. You can also read about our privacy policy on the resource page as well.