FACELIFT
Facelift | Mini Face Lift by Bellevue | Seattle's Dr. Philip Young of Aesthetic Facial Plastic Surgery
Feel young and beautiful again. Trust your face with a Facial plastic surgeon.
Award-Winning Dr. Philip Young has performed over 1,300 facelift, neckleft, and eyelifts surgeries and performs 400-800 cosmetic and reconstructive procedures each year. He is a published author in multiple major plastic surgery textbooks and peer-reviewed publications, including Dr. Young's (Click here to See Dr. Young's Research). There are many reasons that set Dr. Young and his Team apart (Follow this to find the Top Ten Reasons to choose Dr. Philip Young). Because of these qualities, people from all around the world travel to see Dr. Young including Germany, Australia, England, China, Korea, Japan, and the Netherlands, not to mention people all over the United States and Canada. However, above all these things, what makes us special is Dr. Young's groundbreaking Theory on Facial Beauty called the Circles of Prominence.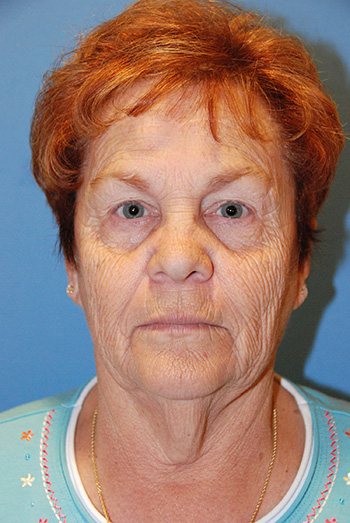 Facelift Neck Lift Before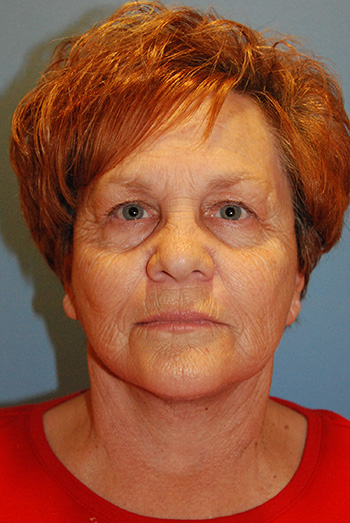 Facelift Neck Lift After
"After the facelift, I feel more confident. Younger guys are looking at me more. I'm more excited about the way I look, and it has made me feel a lot better. A lot of people don't know what I had done. They just tell me I look great." —S.K.
Here is a link to our testimonials: Aesthetic Facial Plastic Surgery Testimonials
Facelift | Mini Face Lift by Bellevue | Seattle's Dr. Philip Young & Aesthetic Facial Plastic Surgery: Dr. Young and his Team have extensive experience in using minimally invasive techniques to help Bellevue Seattle Facelift patients achieve lasting results without the downtime associated with older procedures. He improves the visible signs of aging by removing excess fat, tightening underlying muscles, and re-draping the skin of your face and neck. Importantly, you may want to read about our Philosophy and Dr. Young's Theory on Facial Beauty to find out why Dr. Young may be the best choice for you.
When performing facelift surgery in our Seattle | Bellevue Office, Dr. Philip Young typically begins with creating incisions within the hairline, above the temple and along or just inside the ear, ending behind the ear (You can scroll down the page to see examples of these Incisions for your Face Lift). This allows access to tighten underlying tissue, remove excess fat and reduce sagging skin. Depending on the needs of each FaceLift patient, a second incision under the chin is sometimes necessary. If skin tone is good and only mid-face aging or excess fat in the neck will be corrected, abbreviated techniques with shorter incisions may be the best procedural approach. Liposuction techniques may assist with removal of fat deposits. Below is an example our facelift incision. This incision started underneath the sideburn, followed along the front of the ear and behind the ear. Follow this link to Learn more about the Face lift Procedure: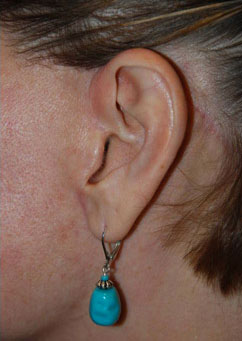 "The Face lift I had with Dr. Young makes me look way better than before. I look 15 years younger. I feel great about my results. I look less tired. I look at least ten years younger." —L.S.
There are links to the right that you can follow to learn more about the Face Lift Surgery.
1. Learn More about Facelift here: Face lift Explanations and Options.
2. Read about our The Face Lift Recovery.
3. Here are some tips to help with Face Lift Swelling, Face Lift Drain Care
4. Read about some of our Face Lift Testimonials.
5. Learn more about our exciting new Incision Less Face Lift Alternative: YoungVitalizer.
6. Click here for more Facelift Learning Videos &  Facelift before and after photos.
7. Here are some topics are some particular subjects on Face Lifts:
Procedure Photos:
Facelift, Necklift, Upper and Lower Eyelift for Facial Wrinkles, Facial Aging, Lower Eyelid Dark Circles, Eye Bags, Neck Laxity, Neck Extra Skin:
Before Face Lift, Lower Eyelid Lift for Facial Wrinkles, Dark Eye Circles, Eyelid Bags
After Face Lift, Lower Eyelid Lift for Facial Wrinkles, Dark Eye Circles, Eyelid Bags
 Click here for more Before and After Photos: Facelift Before & After Photos
If you are interested in scheduling an appointment you can email, call  425-990-3223 (Office) and even text message 425-505-0938 (Mobile) us at anytime. Click here if you would like to find out more about our consultation process. If you live out of town, we can schedule a phone consultation with you and show you how to take the five basic photos you will need. For more information on preparing for your procedure, we have an informative Plastic Surgery Patient Care Page and Wound Care and Scar Prevention Page. If you are having a procedure, it is important to stay off blood thinners and the listed medications to avoid for two weeks before and two weeks after the planned date of your procedure.
Videos by Dr. Young
 Click here for more Videos: Facelift Learning Videos
 Click here to visit our Videos by Dr. Young
 Click here to visit Dr. Philip Young's Youtube Page
* To reduce the risk of bruising, you will be advised to stop taking fish oil, Vitamin E, herbal medications, supplements, aspirin and anti-inflammatories 1-2 weeks prior to treatment if possible. Inform Dr. Young of all of your prescriptions, over-the-counter remedies and herbal supplements, oral or topical products, and if you may be pregnant. Please consult our Patient Care section for more helpful information. You can also read about our privacy policy on the resource page as well.