LASER HAIR REMOVAL - REDUCTION of SEATTLE BELLEVUE
By Author of a New Theory on Beauty & Facial Plastic Surgeon Dr. Philip Young 
Out of control hair bothering you? Feel more relaxed in those social situations and avoid the constant maintenance. Laser Hair Removal can do this for you.
See this Introductory video on the Intense Pulse Light Treatment Used for Laser Hair Removal:
Learn in the video below About Dr Young's Theory on Beauty that helps our team get you the best results!
Dr. Philip Young is an award winning beauty theorist, publshed author Double board certified facial plastic surgeon. Find out why people from around the world travel to see him here:  Top Ten Reasons to choose Dr. Philip Young. Click here to read about Dr. Young's groundbreaking Theory on Facial Beauty called the Circles of Prominence.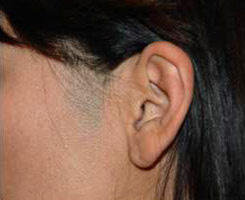 Laser Hair Removal Before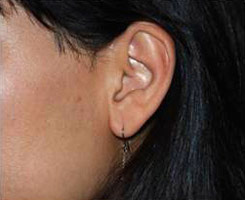 Laser Hair Removal After
Note: Individual results will vary. Images do not constitute a promise or representation of any particular outcome or experience.
Laser Hair Removal Topic Link
Click here to see our Laser Hair Removal Blog
Here is a link to our testimonials: Aesthetic Facial Plastic Surgery Testimonials
Seattle Bellevue Laser Hair Removal Experts:
Learn Why Seattle & New York Broadway Actresses, a Professional Sports Team Coach, Executives of Fortune 500 companies & People All Over the World Have Come to See Seattle's Lip Augmentation & Beauty Expert Dr Young.
Have you ever considered how much money and time you spend on shaving and waxing unwanted hair? Laser hair reduction often delivers long-lasting results and the chance to toss away the razor. In fact, many Bellevue and Seattle laser hair removal patients find that they have up to an 80%-90% reduction of hair in treated areas after three to five treatments.
Though some temporary swelling and redness can occur, laser hair removal involves virtually no downtime and patients are often able to immediately return to normal activity. However, sun exposure will need to be limited and sunscreen should be applied for some time after treatment.
To learn more about Laser Hair Removal you can click the following links in alphabetic order below:
Procedure Photos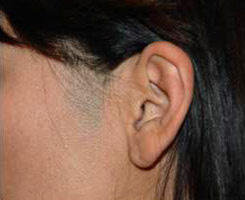 Laser Hair Removal Before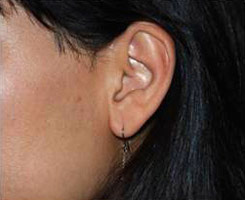 Laser Hair Removal After
Click here for more Laser Hair Removal Before & After Photos
If you are interested in scheduling an appointment you can email, call  425-990-3223 (Office) and even text message 425-505-0938 (Mobile) us at anytime. Click here if you would like to find out more about our consultation process. If you live out of town, we can schedule a phone consultation with you and show you how to take the five basic photos you will need. For more information on preparing for your procedure, we have an informative Plastic Surgery Patient Care Page and Wound Care and Scar Prevention Page. If you are having a procedure, it is important to stay off blood thinners and the listed medications to avoid for two weeks before and two weeks after the planned date of your procedure.
Dr. Young Videos
 Click here to visit Laser Hair Removal Learning Videos
 Click here to visit our Videos by Dr. Young
 Click here to visit Dr. Philip Young's Youtube Page
* To reduce the risk of bruising, you will be advised to stop taking fish oil, Vitamin E, herbal medications, supplements, aspirin and anti-inflammatories 1-2 weeks prior to treatment, if possible. Inform Dr. Young of all of your prescriptions, over-the-counter remedies and herbal supplements, oral or topical products, and if you may be pregnant.
Please consult our Patient Care section for more helpful information. You can also read about our privacy policy on the resource page as well.