Incision Less Facial Rejuvenation
Learn Why a Professional Sports Team Coach, Grammy Nominee, Seattle & New York Broadway Lead Actresses, Executives of Fortune 500 Companies, & The Owner of the Northwest Women's Show have Chosen Seattle's Facial Surgeon Dr. Philip Young and Our Team.
This is Karen, The Owner of the Northwest Women's Show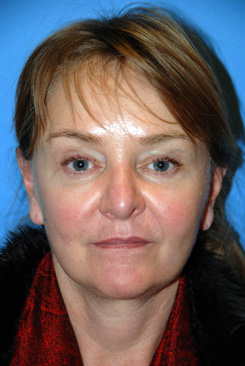 Before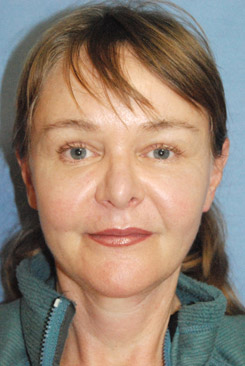 After
She received the YoungVitalizer™ to Lift the Eyes, Eyebrows, Forehead, Cheeks, Mid Face and Face through the YoungVitalizer™ with no Facial Incisions.
YoungVitalizer Topic Link
Our Featured YoungVitalizer Incision Less Facial Rejuvenation Testimonials:
"I went to see my Naturopathic Doctor and she said:'You Look Great! What have you been doing to your skin'. So I was really happy about that. " Quote from May 2013 – K.K. Owner of the Northwest Women's Show
"I just wanted to leave a note and say that my procedure with Dr. Young approximately 6 years ago took years off my face. He did an excellent job and I am still enjoying the results. It was very much worth the downtime. I look exactly like myself, just younger. Thanks, again :) " – C.J. 40's Caucasian Female From North Lynnwood, WA Area.
Click here to see our YoungVitalizer Blog
Get More Out Of Life !
You can have these same positive changes that you are seeing in these people who are just like you! Through The YoungVitalizer, improving your appearance can possibly give you the edge to get what you want out of life. Dr. Young, who is the founder of a New Theory on Facial Beauty, knows how important Beauty is in our lives. Throughout time, we have seen the advantages that Beauty gives a person. This seems superficial but the power of Beauty works in us down to the cellular level. Beauty reminds us of all the good things that happen in our lives. This connection is almost unavoidable. You can learn more about this phenomenon by clicking here: Learn the Beauty Advantage. So let us reset and turn back the clock for you. You can still grow older, but you don't have to look old while you're doing it!
Here is a comparison chart that discusses the pros and cons of the YoungVitalizer versus Facelifting and Traditional Procedures and Fillers: The YoungVitalizer Comparision Chart between Facelifts & Fillers
See Susan Talk About Her Experience with the YoungVitalizer in this Video:
The patient below is seen before and after the YoungVitalizer, The Incision Less Facial Rejuvenation: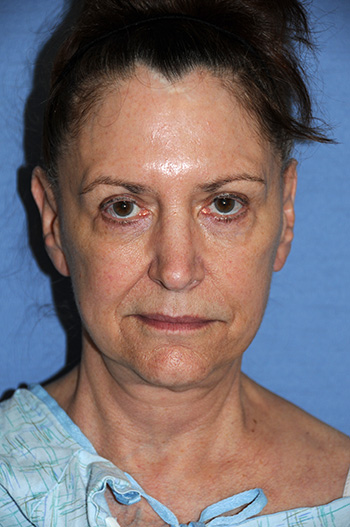 Before the YoungVitalizer The Incision Less Facelift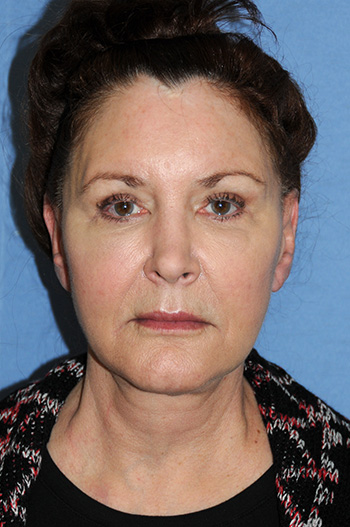 After the YoungVitalizer The Incision Less Facelift
Dr. Philip Young is an award-winning, Double board certified and published author who developed The YoungVitalizer™, The Incisionless Facial Rejuvenation Procedure. Find out about this amazing incision-less approach to face lifting and why people from around the world are coming to have this particular treatment done including China, Germany, Japan, and Singapore. You can learn more about Dr. Young who developed this approach here:  Top Ten Reasons to choose Dr. Philip Young. Most importantly what makes the YoungVitalizer™ special is Dr. Young's groundbreaking Theory on Facial Beauty called the Circles of Prominence which we use to get the best results with this approach.
Here is a link to our testimonials: Aesthetic Facial Plastic Surgery Testimonials
More on The YoungVitalizer, Incisionless Facial Rejuvenation:
Award-winning Facial Plastic Surgeon Philip Young M.D., originated the YoungVitalizer™, a safer less-invasive procedure to reverse the signs of aging and reveal a younger and natural looking face. Unlike traditional facelifts, the YoungVitalizer™ does not require long incisions and can be done without general anesthesia. Importantly, one of the elements about this procedure is that it only entails small puncture holes in the face that can heal imperceptibly to get excellent results. Click here if you would like to Learn More About the YoungVitalizer. Because of this approach, you usually have much less discomfort. You don't need troublesome drains. The complications are much lower, and you won't have to spend a lot of time taking care of your incisions as with older approaches. Also the YoungVitalizer™ can be much more affordable than traditional procedures. Learn more about this procedure by watching this video of Dr. Young who was on New Day Northwest Talking about the YoungVitalizer™. You can click the logo below that will take you to our new website on the YoungVitalizer™:

As you age, you lose volume in your face, which eventually creates a saggy, aging appearance. One way to think of aging is to imagine that your face is a grape and as you age; your face loses volume and resembles a raisin. A facelift takes the extra skin off of the raisin and basically makes it into a smaller raisin, which looks nothing like the original healthy, fresh looking grape. That is where the unnatural effect is often seen when you see the results of today's traditional facelifts. What the raisin really needed was extra volume to make it look younger and more natural again like it did when it was a grape. This same principle applies to a person's face. When we age, we lose youthful volume within our face and plastic surgery has traditionally taken the concept of reductive type procedures where things are taken away instead of added. Although extra skin, and extra fat could be removed and the appearance improved; a person often would not look necessarily younger. Many times these traditional approaches would leave people appearing unnatural, hollow and with the operated look. The YoungVitalizer™ is different because it recreates youthful volume within the face to make people look better in a younger and natural way.
Dr. Young noticed these unnatural results in the past, which is why he developed the YoungVitalizer™. With his industry changing new theory on facial beauty, the Circles of Prominence, Dr. Young is able to employ the YoungVitalizer™ to give people the most natural and beautiful results that have not been as possible in the past. "My goal was to find a method to bring back a person's natural youthfulness without the operated, unnatural look," said Dr. Young, "and that is why I have my patients bring in photos of them when they were age 5 to 30. My YoungVitalizer™ helps restore natural and youthful contours they haven't seen in years."
With the YoungVitalizer™, dark circles and hollows underneath the eye can be filled in, the folds around the mouth are diminished, and the cheeks can be lifted so they become more youthful and radiant. Instead of excising skin in the upper eyelids and lifting the eyebrows so they look surprised, the YoungVitalizer™ can fill in the upper eye area to bring back natural youthfulness without the operated look. The entire face glows from the natural stimulation and the overall effect is better than a facelift. The YoungVitalizer™ can give a person a more younger and natural look without general anesthesia, without the invasiveness of a facelift and often without the price of traditional facelifts.
The YoungVitalizer Incisionless Facial Rejuvenation Procedure Images:
Before & After The YoungVitalizer. Karen is the Owner of the Northwest Women's Show. This is a great show and Aesthetic Facial Body Plastic Surgery highly recommmends this venue!
Before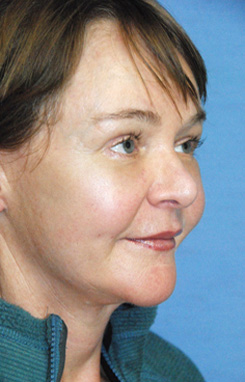 After
For the Picture Above: "I went to see my Naturopathic Doctor and she said: 'You Look Great! What have you been doing to your skin'. So I was really happy about that" – K.K.
 Click here for more YoungVitalizer Before and After Photos 
If you are interested in scheduling an appointment you can email, call  425-990-3223 (Office) and even text message 425-505-0938 (Mobile) us at anytime. Click here if you would like to find out more about our consultation process. If you live out of town, we can schedule a phone consultation with you and show you how to take the five basic photos you will need. For more information on preparing for your procedure, we have an informative Plastic Surgery Patient Care Page and Wound Care and Scar Prevention Page. If you are having a procedure, it is important to stay off blood thinners and the listed medications to avoid for two weeks before and two weeks after the planned date of your procedure.
YoungVitalizer Videos by Seattle | Bellevue's Dr. Young:
 Click here for more Videos: YoungVitalizer Incisionless Facial Rejuvenation Learning Videos
 Click here to visit our Videos by Dr. Young
 Click here to visit Dr. Philip Young's Youtube Page
* To reduce the risk of bruising, you will be advised to stop taking fish oil, Vitamin E, herbal medications, supplements, aspirin and anti-inflammatories 1-2 weeks prior to treatment, if possible. Inform Dr. Young of all of your prescriptions, over-the-counter remedies and herbal supplements, oral or topical products, and if you may be pregnant.
Please consult our Patient Care section for more helpful information. You can also read about our privacy policy on the resource page as well.