Why the Youngvitalizer Is Unique
The YoungVitalizer is the incision less facelift. Imagine looking better, younger and more beautiful without facial incisions and the unnatural look that you can sometimes get with traditional procedures.
The YoungVitalizer is unique for many reasons. See below to read more about those reasons. Importantly during this show, we wanted to introduce our amazing patient Ann who, at her age, is able to windsurf and snowboard like people ages 18-30. See this show to see some amazing photographs of her in action and learn more about the YoungVitalizer as well.
As I've mentioned before, The YoungVitalizer is based on my theory on facial beauty which received the Sir Harold Delf Gillies Award from the American Academy of Facial Plastic and Reconstructive Surgery. You can benefit from this theory on facial beauty because it gives us an incredible advantage in getting the most beautiful and natural results available for you.
The YoungVitalizer is a more minimally invasive method compared to traditional procedures and requires no incisions on the face. This means you will benefit from a greatly reduced risk for complications, infections, and scarring. You will also have less pain, less post procedure care, and you won't have any sutures to remove from your face.
The YoungVitalizer can be done without general anesthesia which means you can benefit from less nausea, less complications and a faster recovery.
The YoungVitalizer also lasts just as long as traditional cutting procedures. In our experience and thinking, you'll always have results from the YoungVitalizer. Imagine that you have a twin, if you have the YoungVitalizer, you will always look better than that twin ten years later. You might want to do something again ten years later but you'll still look that much better than your twin at that point.
"My goal was to find a method to bring back a person's natural youthfulness without the operated, unnatural look and that is why I have my patients bring in photos of them when they were age 5 to 30. My YoungVitalizer helps restore natural and youthful contours they haven't seen in years."
—Dr. Philip Young, Seattle Facial Plastic Surgeon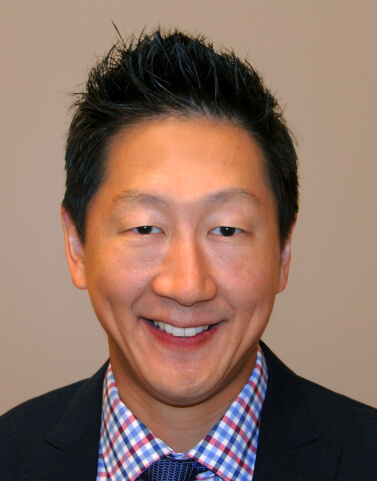 Highlights
March 26th, 2014 – Dr. Philip Young is invited to appear on the New Day Northwest Show again:
During this segment, Dr. Young invites his long time patient Jan on stage for her to discuss her experience with the YoungVitalizer, the incision less face lift. This new approach helps people look younger without major cutting surgery. It entails very thought out injections in the face that can give you results for up to ten years or more. It requires no facial incisions and is associated with very little discomfort. Click here to see his interview: The YoungVitalizer on the New Day Northwest Show.
Sept 2013 – Dr. Philip Young is published in Advanced Cosmetic Otoplasty:
The editor is Melvin Shiffman. Dr. Young's chapter is titled "Otoplasty Revision". This chapter covers the complicated treatment of correcting situations where the ear needs additional work after an otoplasty. We discuss the nuances of prevention as well as how to treat certain issues that is undesirable after having an otoplasty.
Nov 2013 – Dr. Young Joins the Face to Face group to Vietnam:
This is the humanitarian arm of the American Academy of Facial Plastic and Reconstructive Surgery. This group concentrates on Domestic Violence and Children with Congenital Deformities.
June 2013 – Dr. Young is invited to appear on the New Day Northwest Show:
Watch Dr. Young on New Day Northwest
June 16, 2013 Dr. Philip Young Second Show on New Day Northwest
June 15, 2012 Dr. Philip Young First Show on New Day Northwest
Feb 2009 – Northwest Asian Weekly – Changing faces, changing lives:
Feb. 12, 2009 — From his charity work, he said he feels "a huge sense of accomplishment. It's something you can't get from getting paid. It gives me a sense of self-worth …In the end, you look back on life and what matters is how you've helped others."
Plastic Surgeon Dr. Philip Young M.D. Interview with Northwest Asian Weekly
KCR Seattle:
Dr. Young is interviewed by a local Korean Newspaper about his practice
Dr. Philip Young M.D. Plastic Surgeon interview with KCR Korean Newspaper
Cosmetic Surgery Times:
Dr. Young discusses his theory in more everyday language for people to understand. To this day, most all plastic surgeons in the world use outdated theories to guide them in their pursuit of facial beauty based on Leonardo Da Vinci's theories from the 1400′s.
Dr. Philip Young M.D. Plastic Surgeon Article in the Cosmetic Surgery Times Read More
Media
Below are some media that Dr. Philip Young has been featured in. Please contact us at any time to ask us about any of these pieces of advertising and media displays. We look forward to talking to you!