Who is a Candidate for a Facelift?
Most people need filling with age. If you have jowls and folds around your mouth, you can use a facelift. If you have neck laxity or extra neck fat (like turkey neck or double chin), you could benefit from a neck lift. Everything else in the face can be improved with filling and fat injections. You can also choose the YoungVitalizer that fills your face.
Your facial tissues move in an inward and downward path. Traditional procedures shift your face in an upward and backward path. However, reversing the aging process is more accurately done in an upward and outward path, the exact opposite of the aging process. This is one of the main reasons why traditional procedures created an unnatural look. What adding volume and reshaping your face does is lift and push it outward.
Dr. Young never stops studying on the intricate nature of beauty and understand its importance in our lives. Based on his research, he understands beauty leads to good things. We all appreciate beauty. We like things to be in order and symmetrical, part of beauty. Dr. Young has found that beauty can be defined as order in the face. He has 20 years of experience and has performed over 1,400 face lifts and neck lifts.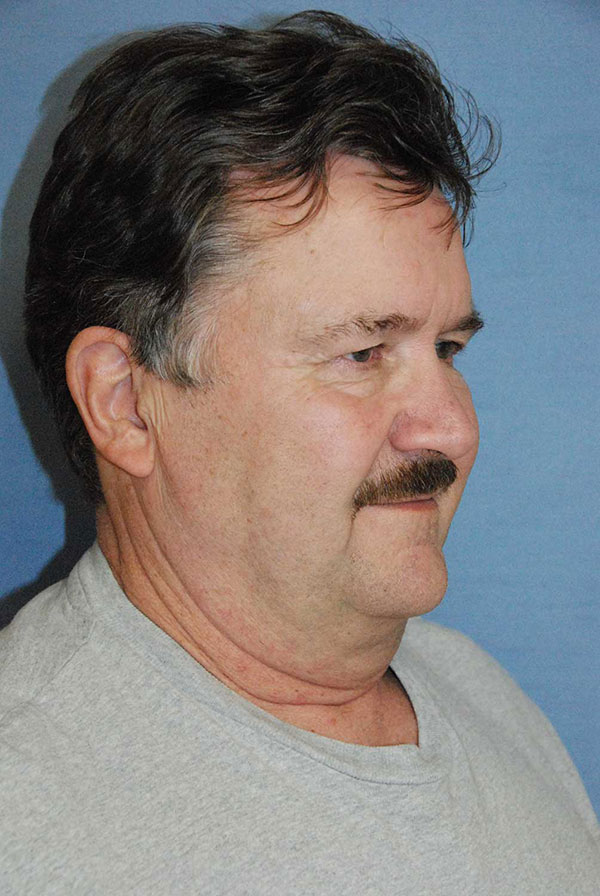 60's Caucasian Male with Severe Neck Sagging & Laxity, Facial Jowling & Platysmal Muscle Banding Before Facelift Neck Lift Oblique View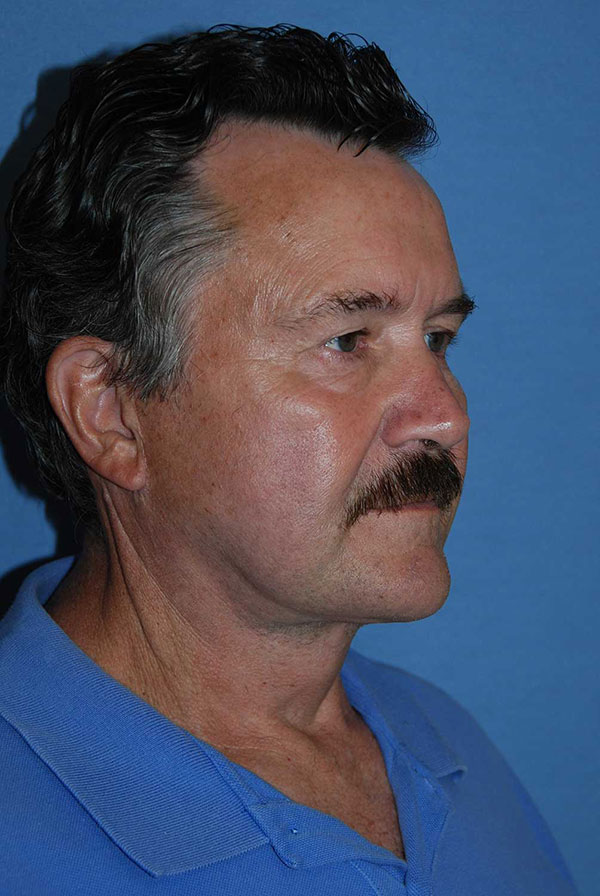 60's Caucasian Male with Severe Neck Sagging & Laxity, Facial Jowling & Platysmal Muscle Banding After Facelift Neck Lift Oblique View
Note: Individual results will vary. Images do not constitute a promise or representation of any particular outcome or experience.
Consultation
During your initial consultation with Dr. Young, you will be advised to stay off blood thinners and stop taking fish oil, vitamin E, herbal medications, supplements, aspirin and anti-inflammatories a week or two week prior to treatment. This reduces the risk of bruising. You will have the opportunity to ask questions and relay any concerns and fears with Dr. Young.
Let Dr. Young know any of the prescriptions, over-the-counter remedies, herbal supplements, and oral or topical products that you take, and whether you may be pregnant. It is important to stay off blood thinners and medications two weeks prior to your procedure.
You will have the opportunity to ask questions and relay any concerns and fears with Dr. Young.
You can email, call 425-990-3223 or text 425-341-3893 to set up an appointment. If you live out of town, we can schedule a phone consultation with you.
"My goal was to find a method to bring back a person's natural youthfulness without the operated, unnatural look and that is why I have my patients bring in photos of them when they were age 5 to 30. My YoungVitalizer helps restore natural and youthful contours they haven't seen in years."
—Dr. Philip Young, Seattle Facial Plastic Surgeon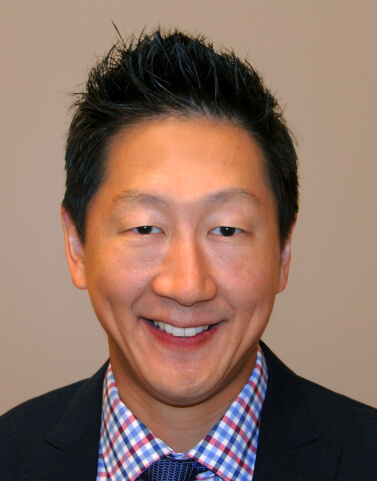 The Procedure
When performing facelift surgery, Dr. Young begins by creating incisions within the hairline, above the temple, along or inside the ear and ending behind the ear. This access allows him to tighten underlying tissue, remove excess fat and reduce sagging skin.
Depending on the needs of each face lift patient, a second incision under the chin can be necessary to specifically address aging concerns in the neck. Some abbreviated methods with shorter incisions may be used if your skin tone is good or have no excess fat in the neck. Liposuction techniques can also assist with the removal of fat deposits.
Dr. Young and his team have extensive experience using state of the art techniques to help patients achieve lasting results without the downtime associated with other procedures. They can improve the visible signs of aging by removing excess fat, tightening underlying muscles, and re-draping the skin of your face and neck.
Options for Anesthesia
Face lifting and other procedures are usually done with general anesthesia, which puts you to sleep. There are risks involved when you are having a procedure done under general anesthesia. Some people are concerned that it can permanently affect your mental abilities and your brain function or even promote Alzheimer's. General anesthesia can put you more at risk for deep vein thrombosis, especially if you are a woman.
Other risks of general anesthesia include trauma to your breathing tube, waking up during the surgery and malignant hyperthermia. This is why we elect to use intravenous sedation (known as IV sedation). Many of these risks are avoided through IV sedation. You do not have to be relaxed to accept the endotracheal tube because you are breathing on your own. IV sedation means avoiding any minor damage to your brain function and less likely getting a deep vein thrombosis. You also recover faster with IV sedation than an anesthesia.
FaceLift Options
There are many variations available when it comes to a facelift. The deep plane facelift involves elevating the SMAS layer (superficial muscular aponeurotic system) and developing a plane right above the facial nerve and deeper structures. This releases the ligaments that hold your face. A deep plane facelift cuts the SMAS and pulls it up. Imbrication is used to describe the cutting and pulling up of the SMAS in the face lift procedure.
Plication lifts the SMAS up with sutures and pulls up the facial tissues and muscles rather than cutting and elevating the SMAS. This layer of facial muscles forms a big part of the SMAS. When you pull up the SMAS, you pull the face up. The platysma muscle is the sheet of muscle that blends into the facial muscles and the muscle that the facelift pulls up. Cutting and lifting up the SMAS is risky and puts the facial nerves more at risk because the facial nerve is immediately under the deep plane. In our opinion, there are no real advantages doing this extensive lifting with imbrication.
Plication lifts the SMAS with sutures and does not cut and elevate the SMAS in the deep plane, a safer option that achieves the same results. We have experience with over 1,400 facelifts. Through this experience, we have achieved better results with fewer complications with Plication, a less invasive approach.
Fillers (Restylane, Perlane, Juvéderm, Radiesse) and neurotoxins (Botox/Dysport) are less invasive options. The problem with fillers and Botox is longevity, lasting three months to a year. They rarely last more than a year. Botox usually last up to four months.
A great option to consider is the YoungVitalizer, a breakthrough alternative with even better results than traditional procedures. It is a minimally invasive face lift option that does not require any facial incisions, can be done without general anesthesia, and is associated with much less discomfort than older techniques and traditional procedures.
Choosing which procedure depends on what is most important for you. Everyone can benefit from adding volume through fillers or The YoungVitalizer. No matter what you decide, your appearance will improve.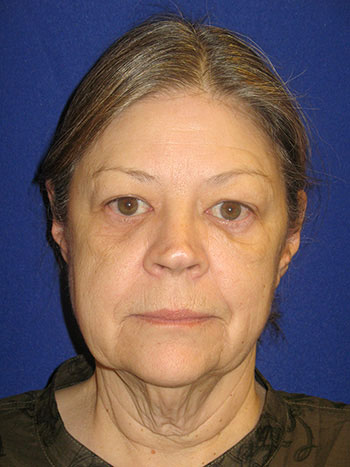 After Upper and Lower Eyelid Lift, Face Lift and Platysmaplasty Neck Lift with Liposuction of the Neck. This patient had skin and muscle taken from the upper eyelid and skin and fat from the lower eyelid in this quad blepharoplasty.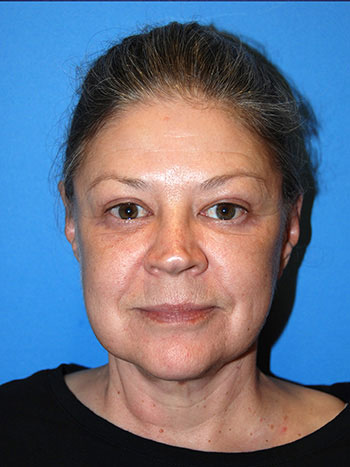 After Upper and Lower Eyelid Lift, Face Lift and Platysmaplasty Neck Lift with Liposuction of the Neck. This patient had skin and muscle taken from the upper eyelid and skin and fat from the lower eyelid in this quad blepharoplasty.
Note: Individual results will vary. Images do not constitute a promise or representation of any particular outcome or experience.
FaceLift Consultation
We will discuss all the details of a procedure and listen to your concerns. A face lift is a big step. Your consultation will allow you to express what you actually want to improve in your face. This will help Dr. Young and his team to give you the options available to you. We go over all the things you might want to improve beginning at the top.
Let's say you don't like the way your eyes look. If your eyebrow is drooping, you may want to have a brow lift. How do we determine if you need it? If the bottom of the eyebrow to the eyelid margin distance is less than the colored part of your eye, you could benefit from a brow lift. We discovered in a study that the ideal distance is one iris width.
For your face, you can look to improve your jowls and facial sagging in the lower part of your face. We would then recommend a lower facelift. If you have neck laxity, double chin or a turkey gobbler, we would suggest a neck lift. For everything else in the face, you can benefit from the YoungVitalizer, an incision less facial rejuvenation procedure. You can also consider individual treatments like an upper or lower eyelid, eyelift, brow lift, midface lift and fillers. But you can avoid doing all of those procedures and get all of it done with the YoungVitalizer.
Is a FaceLift Right for Me?
It depends on your own anatomy and your health history. If you kept the same weight all your life, a face lift might not be the best option for you. Our team has a great understanding of the aging process and can best assess your situation.
A big part of aging is brought on by the loss of volume in the face. The face changes much like a grape becomes a raisin. The pulling and cutting of the raisin can flatten some of the folds away but it won't bring back the vigor and plumpness of the youthful grape. This same situation applies with pulling the face to make the face look younger.
You can still get some improvement with face lifting but you can end up with the undesirable appearance of a pulled and stretched look. This is the reason that filling has taken a big role in facial rejuvenation and lifting of the face. By filling in the raisins, you are more likely to get the grapes back to what it once was.
If you gained a significant amount of weight and then dropped it, you might have extra skin that could be pulled back and taken away. This is where you could benefit from a facelift.
All types of face lifting procedures entail some element of elevating the skin in front of the ear, pulling on parts of the facial muscles, and finally lifting parts of the face. The areas that most people want lifted are the jowls, the folds around the mouth, and the neck.
The most common age for a facelift is between 45 and 65. Few know that aging actually starts in your late teens. It may not be as noticeable but it progresses in your 20′s and 30′s. It becomes more of an issue when you reach your 40′s. Many people start with less invasive treatments like Botox and fillers like Restylane, Perlane, Juvéderm and Radiesse.
In terms of health, there are certain physical aspects that surgeons classify you to determine the level of risk from a face lift. The American Society of Anesthesiologists has a physical status classification system. We tend to limit most of our procedures to people in ASA 1 and 2 levels. Most people at level 2 will likely be required to get a medical clearance. People at ASA 3 or greater will likely need to have their procedure done in a hospital setting. Our facility is AAAHC certified
"I just wanted to leave a note and say that my procedure with Dr. Young approximately 6 years ago took years off my face. He did an excellent job and I am still enjoying the results. It was very much worth the downtime. I look exactly like myself, just younger. Thanks, again!"

— C.J., 40's caucasian female from North Lynnwood, WA
"He gave me my confidence back that I thought I would never get back. I can now look in the mirror and actually love what I see and not have to deal with pitted scars in my face. If you or anyone you know who thinks they have to just live with these scars, don't!"

— Ator A., 20's Eastern Indian from Ontario, Canada
"My procedure went great and I left the office with no concerns and all of my questions answered. I have never felt so good about myself and my appearance. I have you to thank for that Dr. Young. My new nose is perfect, I cannot thank you enough for this new look on life."

— Nicole R., Fabulous Rhinoplasty
How Much Does a FaceLift Cost?
The range for facelifts is between $6000 and $15000 depending on what you get done. A mini face lift can range between $5000 and $7500. A face and neck lifts range between $9500 and $12500. The pricing includes your anesthesia and follow-up care.
A mini face lift is less extensive with smaller incisions. The results are usually less than a full facelift but it may be what you need to give you the subtle results you are looking for. A traditional facelift involves more of the face, requires longer incisions and elevating the SMAS (superficial muscular aponeurotic system) and the layer deep to it. The mini face lift does not typically elevate the deeper layer underneath the SMAS but rather pulls up the SMAS with sutures.
FaceLift Recovery
Your sutures usually come out a week or so after your surgery. We usually have you wear a wrap for the first week or two all day and then for two more months at night. Drains are sometimes used and come out after a day or two.
Most of the swelling disappears after a week. It varies on each person. You may have minor swelling that lasts longer than a week. We have follow up appointments with you during the first week to make sure you are headed in the right direction. Based on wound healing studies, you will have 20% of your healing in two weeks, 60% in six weeks and 80% or more at six months.