What is Buccal Fat Removal?
A buccal fat removal is a plastic surgical procedure that reduces prominent cheeks by eliminating buccal fat-pad tissue. This surgery thins your cheeks, especially in the area of the cheek hollows. How much of the buccal fat pad should be removed depends on each individual patient as buccal fat pad varies with each cheek of different sizes.
Procedure
Buccal fat removal is usually performed under sedation or general anesthesia and can be done in an hour or so.
An incision is made on the inside of the cheeks, usually in the mouth towards the back of the buccal cavity and another through the buccinators muscle. The surgeon puts manual pressure to the exterior of the cheek resulting in pushing the buccal fat pad to protrude to the interior of the mouth. The surgeon can then cut and remove the right amount of tissue from the buccal fat pad for the cheek reduction. Incisions are sutured to complete the procedure.
What are the risks of buccal fat removal?
Buccal fat removal is generally considered safe. When the surgeon removes the buccal fat pad, he has to avoid the ducts that are close to part of your facial nerve, which means there is a chance of numbness and other changes in sensation.
Some of the side effects can include bad reaction to anesthesia, asymmetry, bleeding, deep vein thrombosis, fluid accumulation, hematoma, infection, injury to a salivary duct, numbness, poor healing of incisions, and swelling. Though rare, there is the possibility of injury to branches of the facial nerve and/or revision surgery.
"My goal was to find a method to bring back a person's natural youthfulness without the operated, unnatural look and that is why I have my patients bring in photos of them when they were age 5 to 30. My YoungVitalizer helps restore natural and youthful contours they haven't seen in years."
—Dr. Philip Young, Seattle Facial Plastic Surgeon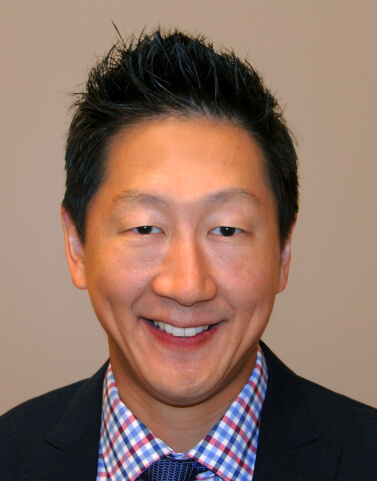 Recovery from Buccal Fat Removal
The recovery time for buccal fat removal is minimal with patients going home immediately after the surgery. For the first 48 hours at home following your procedure, you will need to put ice on your cheeks, eat a soft diet and keep your head elevated to reduce the swelling. Significant swelling can take a week or so to subside so you may decide to stay home. Some patients return to work within a few days.
When will I see results from buccal fat removal?
It takes about a week for the swelling to subside and for your new look to emerge. You should see significant improvement by the end of the first month. Your skin needs time to settle into the space hollowed out by the surgery so it can take up to three months to see your final results.
How long will my buccal fat removal results last?
Buccal fat removal is long-lasting. However, keep in mind that you continue to age and hollow out as you get older. Be aware of gaining weight after your surgery, which would make your cheeks look plump again.
Benefits
There are many advantages to getting a buccal fat removal procedure.
A more symmetrical facial appearance
A more youthful appearance
Harmony to your overall facial shape
Improves appearance of your cheeks
Improves facial contours

Increases self-confidence
Leaner appearance
More defined cheeks
No visible scars on your face
Rejuvenated facial shape
Consultation
During your initial consultation with Dr. Young, you will have an opportunity to discuss the surgery and its implications. You will be able to ask your questions and communicate any concerns with Dr. Young.
Let Dr. Young know any of the prescriptions, over-the-counter remedies, herbal supplements, and oral or topical products that you are taking. It is important to stay off blood thinners and medications two weeks prior to your procedure. You can email, call 425-990-3223 or text 425-341-3893 to set up an appointment. If you live out of town, we can schedule a phone consultation with you.
"I just wanted to leave a note and say that my procedure with Dr. Young approximately 6 years ago took years off my face. He did an excellent job and I am still enjoying the results. It was very much worth the downtime. I look exactly like myself, just younger. Thanks, again!"

— C.J., 40's caucasian female from North Lynnwood, WA
"He gave me my confidence back that I thought I would never get back. I can now look in the mirror and actually love what I see and not have to deal with pitted scars in my face. If you or anyone you know who thinks they have to just live with these scars, don't!"

— Ator A., 20's Eastern Indian from Ontario, Canada
"My procedure went great and I left the office with no concerns and all of my questions answered. I have never felt so good about myself and my appearance. I have you to thank for that Dr. Young. My new nose is perfect, I cannot thank you enough for this new look on life."

— Nicole R., Fabulous Rhinoplasty