Facial Fillers and Their Impact
Can someone look better with just a couple syringes of filler like Restylane, Juvéderm, Radiesse, or Belotero? Yes, definitely! The key to good results is deciding where the fillers will be put in. For Dr. Philip Young, getting the best results is of the utmost importance. He has spent the last 12 years studying beauty. Our team uses the specialized knowledge from this award-winning theory on beauty to achieve great results.
If you would like to restore facial contours, plump thin lips, fill in under-eye hollows, or reduce the appearance of lines and wrinkles, consider injectable facial fillers. Injectable fillers like Radiesse and Juvéderm provide up to 18 months of correction (depending on the type of filler and where used) and can give appealing results for patients with early to moderate signs of aging. Fillers can be ideal for patients who are not quite ready for a more significant procedure. Facial fillers are less invasive and can be done in the office. The recovery is much faster compared to more invasive methods. Also with Juvéderm, you have the ability to take some or all of the filler out through the use of hyaluronidase if you are not completely satisfied with the results. You can also add more to enhance your results.
Regarding facial fillers, have you ever been curious why Hollywood stars end up with less than ideal results after a cosmetic procedure? Dr. Young wondered the same thing while going through his training and education. He started on a journey to find the answers resulting in his award-winning theory on facial beauty. Coined "The Circles of Prominence," it gives Dr. Young and our team an incredible advantage in getting the best and most natural results available to you. With facial fillers and Dr. Young's theory, you can look and feel better with a quick half an hour procedure that has a very short downtime.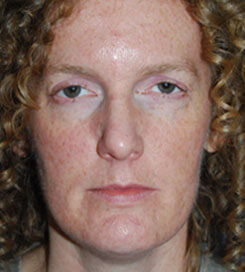 Before Facial Dermal Fillers | Injectibles to the Upper | Lower Eyelid for an Incision Less Eyelift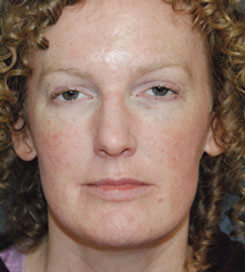 After Facial Dermal Fillers | Injectibles to the Upper | Lower Eyelid for an Incision Less Eyelift
Note: Individual results will vary. Images do not constitute a promise or representation of any particular outcome or experience.
Consultation
During your initial consultation with Dr. Young, you will be advised to stay off blood thinners and stop taking fish oil, vitamin E, herbal medications, supplements, aspirin and anti-inflammatories a week or two week prior to treatment. This reduces the risk of bruising. You will have the opportunity to ask questions and relay any concerns and fears with Dr. Young.
Let Dr. Young know any of the prescriptions, over-the-counter remedies, herbal supplements, and oral or topical products that you take, and whether you may be pregnant. It is important to stay off blood thinners and medications two weeks prior to your procedure.
You will have the opportunity to ask questions and relay any concerns and fears with Dr. Young.
You can email, call 425-990-3223 or text 425-341-3893 to set up an appointment. If you live out of town, we can schedule a phone consultation with you.
Here at AFPS, our staff will take the time and care to set you up with a great treatment plan. Treat yourself today to a beautiful more rejuvenated look today!
"My goal was to find a method to bring back a person's natural youthfulness without the operated, unnatural look and that is why I have my patients bring in photos of them when they were age 5 to 30. My YoungVitalizer helps restore natural and youthful contours they haven't seen in years."
—Dr. Philip Young, Seattle Facial Plastic Surgeon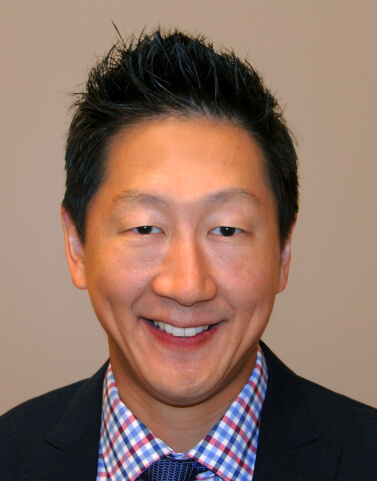 Frequently Asked Questions
What Are the Ingredients in the Fillers and Are They Safe?
Restylane is a gel made of hyaluronic acid generated by streptococcus species of bacteria, chemically crosslinked with BDDE, stabilized and suspended in phosphate buffered saline at pH=7 and concentration of 20 mg/mL with 0.3% lidocaine. All of these products are broken down into harmless byproducts that are identical to substances already found in the skin. Apparently BDDE (1, 4-butanediol diglycidyl ether) is the most commonly used cross linking agent. Juvéderm also uses this agent.
How Long Do the Fillers Last?
The longevity of the fillers depends on the product that is being injected. Restylane, Juvéderm and Belatero are made of hyaluronic acid. This is a complex sugar that attracts water and broken down into natural substances in your skin. They can last anywhere from six months to over a year. Some studies show that hyaluronic acid dermal fillers can lead to collagen production.
In Dr. Young's experience, some dermal fillers can last years. Radiesse is made up of calcium hydroxyapatite, the same element as in our bones. Studies with Radiesse indicate that it can remain in the body for up to five years. Consider that calcium hydroxyapatite is only about 30% of the filler while the rest, carrier molecules, gets absorbed. However, that 30% has been shown to last for years. Most of the practitioners say the results from Radiesse will last a year.
What Is the Recovery Time With Fillers?
The recovery should be only a couple of days unless you have a tendency to bruise more than normal. Procedures around the eyes tend to have a longer recovery because it is more noticeable being the part people look at the most. However, the recovery is much shorter than a surgery.
What are the Options for Fillers?
There are many options for correcting and improving bags under the eyes. Aging under the eyes lose a lot of volume so filling in the hollow area can dramatically improve your appearance. Fillers are one of the top choices because of their fast recovery and minimally invasive nature. There is no need for systemic anesthesia and can be done faster than surgical procedures. Fillers can last up to a year and have been known to last longer in our experience.
There are other options available to you, including fat injections, the YoungVitalizer, facial implants, lower eyelid blepharoplasty and an eyelift. They are all directed at filling in the junction between the eyelid and cheek fat, specifically at the hollows. The eyelift entails removing fat, skin and muscle. Variations on how to do the eyelift can address different things that patients want improved.
Fillers are also a common choice to augment and shape the lips. Dr. Young use his theory on beauty to get the best results. He has discovered more things about the beauty in the lips and how augmenting the lips can drastically enhance your look. The lips are at the opening of the mouth and associated with yelling, eating and other primitive behaviors. Augmenting the lips can also enhance your sexuality.
How can I add Volume?
Face and dermal fillers are a great way to add volume to your face in a minimally invasive fashion. You don't have to undergo a major procedure to receive the benefits and the downtime is less than a traditional procedure. Fillers are based on adding volume to your face, which is consistent with the current trend in facial rejuvenation.
One drawback of fillers is their temporary nature lasting six to 12 months. You won't get long lasting results: Restylane and Perlane can last up to a year, Juvéderm a little longer, and Radiesse over a year. On rare occasions, scarring can form around the filler leading to longer lasting effects. The filler is protected from the body and avoids degradation.
Volumizing is an important part of facial rejuvenation because, as we age, we change from a grape to a raisin. What it means is having less skin and more sagging in the face. Without adding volume, you would look more like a smaller raisin and less like a youthful grape. Fillers are a great option to add volume to your face in a less invasive way.
Are You a Good Candidate for Fillers?
Are you a good candidate for fillers? Anybody can benefit from fillers, especially anyone over the age of 30. It depends a great deal on the person's particular anatomy. Nasolabial folds, marionette lines, lines around your mouth, lower eyelid dark circles, sagging upper eyelid skin, glabellar lines (lines in between the eyes), sunken cheeks and volume loss in the temple area can all benefit from temporary dermal fillers.
Anesthesia Options
There are many ways to administer fillers. You can do it without any local anesthesia, an uncomfortable option rarely chosen. Some patients are allergic to lidocaine and use this option out of necessity.
You can do it with topical anesthesia, a common choice. The topical blunts the needle injections although you can still feel the discomfort of the injections. The local anesthesia in the fillers starts to take effect with further injections being better. If you don't want any discomfort, you might want to choose the regional blocks which make the area completely numb.
You can do it with locally injected anesthesia, a less popular than the topical and regional blocks. The local distorts the area and makes it difficult to judge how much to put in. The results can be less than optimal with this choice. The local anesthesia can be used with the regional anesthesia but only in limited amounts to avoid distorting the augmented areas.
You can do it with regional anesthesia where you can block regional nerves, a very common choice. The most common nerves are the infraorbital and mental nerves. It has the potential to make the area completely numb and make the patient very comfortable during the procedure. Many patients like this choice. One complaint can be that the patient does not like to be totally numb and unable to talk for the next few hours. This option may be more likely to get a reaction to epinephrine, (racing heart, blood pressure increase). But having total numbness makes this option the most popular choice for patients.
You can do it under general or intravenous sedation in conjunction with other procedures. This is usually done when you are having other more significant procedures. This option is rarely done just for the filler, a below standard of care for this level of sedation.
You can numb the area with Ice. This option is sometimes chosen but is not as popular as most of the other choices. This can numb the injection pain but most people will likely feel the injections too much. Ice is a less common option.
You can use a cool spray administered by a special machine like the Zimmer. Few people choose this option compared to what else is available to them.
You can do it with a combination of the different techniques. A common combination can be ice and topical anesthesia to numb the area prior to the injections until the local anesthesia takes effect. The block typically only covers parts of the lips and cheeks so the topical can augment the anesthesia in the areas that are not covered by the regional anesthesia. Local anesthesia can also be used with regional anesthesia to numb certain areas.
Talk to Dr. Young and discuss what might be the best choice for you. Dr. Young and his staff usually prefer to administer fillers with topical anesthesia or regional blocks in conjunction with local anesthesia. Many current products have a local anesthesia included (Restylane, Perlane, Juvéderm) or can be added (Radiesse).
If you are new to fillers, we usually suggest either Restylane or Juvéderm because these products don't last very long and good for someone trying fillers for the first time. These fillers (including Perlane and other hyaluronic acid fillers) have the opportunity to degrade if there are areas that you are not satisfied with. You have the option of totally degrading all of the fillers. Dr. Young has a lot of experience employing an enzyme called hyaluronidase.
"I just wanted to leave a note and say that my procedure with Dr. Young approximately 6 years ago took years off my face. He did an excellent job and I am still enjoying the results. It was very much worth the downtime. I look exactly like myself, just younger. Thanks, again!"

— C.J., 40's caucasian female from North Lynnwood, WA
"He gave me my confidence back that I thought I would never get back. I can now look in the mirror and actually love what I see and not have to deal with pitted scars in my face. If you or anyone you know who thinks they have to just live with these scars, don't!"

— Ator A., 20's Eastern Indian from Ontario, Canada
"My procedure went great and I left the office with no concerns and all of my questions answered. I have never felt so good about myself and my appearance. I have you to thank for that Dr. Young. My new nose is perfect, I cannot thank you enough for this new look on life."

— Nicole R., Fabulous Rhinoplasty