Here are some of the most important links to learn about us and how we can help You!
Below is a Conversation with Dr. Philip Young Telling You About Our Practice and How it relates to his Discovery of a New Theory on Beauty:
Here Dr. Young discussed how he trained in Beverly Hills and his experience with the Plastic Surgery results he experienced while training there. This eventually led him to discover his Award Winning Theory on Beauty called the Circles of Prominence. His goal with that was to find answers that could help get better results for patients. "We think outside the box to help You get the best results available". Watch the video to Learn More.
Watch Dr Young Tell us About The Practice
You can scroll down to see an older video of Dr. Philip Young discussing his theory on facial beauty.
Exciting New Theory on Facial Beauty Introduced: Why are we studying Facial Beauty? For one, the knowledge of what makes a face beautiful can markedly help us to get the best results for you. More Importantly, Beauty can markedly impact our lives. As you will find through reading our website, you will discover that there are many Benefits that come with having Beauty. As one scientist has said "good-looking equals good".
In other words, there are many attributes that are attributed to a person based solely on whether the person is beautiful or not. Did you know that the beautiful are more likely to be considered ethical, honest, intelligent, and hard-working. We know that's not fair, but it happens all the time. People that are beautiful are more likely to get better grades in school, be promoted faster, get married 10 times more likely than the less beautiful, and have incredible advantages in the political realm.
Have you ever wondered what makes a face beautiful? Well, people have been trying to figure this out even before Leonardo Da Vinci described the Neoclassical Canons in the 1400′s. Check out the latest textbook on Plastic Surgery or anything that might relate to, or discuss, facial beauty and you will see that Da Vinci's theories are still the most dominant theory. We have not changed our understanding of what makes a face beautiful for all of these centuries. Recent literature by Dr. Leslie Farkas and others have shown strong support that the Neoclassical Canons do not explain Beauty.
"My goal was to find a method to bring back a person's natural youthfulness without the operated, unnatural look and that is why I have my patients bring in photos of them when they were age 5 to 30. My YoungVitalizer helps restore natural and youthful contours they haven't seen in years."
—Dr. Philip Young, Seattle Facial Plastic Surgeon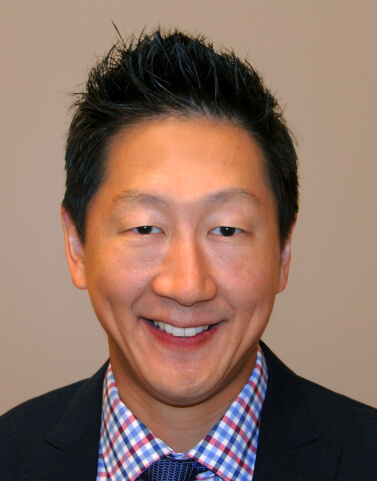 Other theories have tried and they have also fallen short including the Golden number of Phi, the Golden Mask, The Theory of Averageness, Cephalometrics, etc. However, Award-Winning, Double Board Certified and Published Author Dr. Philip Young believes that he may have found some very interesting elements in his Theory on Facial Beauty that could provide some of the those long awaited answers. Dr. Young's Theory on Beauty has been reviewed by his peers and awarded the Sir Harold Delf Gillies Award for Best Basic Science Research Paper in the field of Facial Plastic and Reconstructive Surgery in 2005. This theory was also included in the plastic surgery textbook "Rhinology and Facial Plastic Surgery" in 2009.
He further published a follow up article recently in the American Journal of Cosmetic Surgery called: "The Circles of Prominence: Ideal Ratios That Determine the Basis of Facial Beauty". This was just published in March of 2015. In February 2015, after a year of gathering data, Dr. Philip Young presented new findings at the American Brazilian Aesthetics Meeting in February of 2015. This February 2015 presentation discussed some ideal lengths that are defined by the width of the iris such as the distance from the bottom of the eyebrow to eyelid margin, width of the nose, height of the upper and lower lips, and the lateral protrusion of the ears were all one iris width in length. Most Recently in Oct of 2015, Dr. Philip Young Discussed and Presented a new study to the American Academy of Facial Plastic and Reconstructive Surgery's Fall Meeting in Dallas. See below for more details on this study regarding some ideal characteristics of the Ears, Nose and Lips.
Below is a timeline of Dr. Young's Discoveries:
2005
Dr. Young publishes the first article on Facial Beauty: The Circles of Prominence: A New Theory on Facial Aesthetics. It was this first article that Dr. Young discovers some basic elements on facial beauty. Level One: A basic arrangement that Dr Young discovers is that the iris, nasal tip, and lower lip are some key anatomic points that when symmetrically positioned creates another level of beauty.
Level Two He finds that the iris can dictate the ideal size, shape and distance for many anatomic elements in the face. Level Three Dr. Young discovers that the face is further organized into obliques using these same anatomic points of Level One that are based on the oblique relationship established by the Iris and Nasal tip. When other elements are arranged in oblique symmetry with the iris and nasal tip, this Level Three element of beauty is achieved.
February 2015
After speaking at a number of Courses (2005 Boca Raton, 2007 Washington DC) and starting a busy practice, Dr. Young begins studying Facial Beauty again. In February of 2015, He speaks at the American Brazilian Aesthetics Meeting in Park City, Utah discussing New Theory on Facial Beauty: The Circles of Prominence Key Shapes and Distances in the Face. Here he further finds scientific evidence regarding Level Two's Hypothesis that the Iris dictates ideally the distance from the bottom of the eyebrow to eyelid margin, width of the nose, height of the lower lips, and the lateral protrusion of the ears.
All of which are one iris width in length. Here is the paper that was published in Dec of 2016 The Circles of Prominence: A New Theory on Beauty: Ideal Distances in the Eyes, Nose, Ears, Lips. Or you can see this paper on the Sage American Journal of Cosmetic Surgery website: Facial Beauty Key Shapes in the American Journal of Cosmetic Surgery.
Oct 1-3, 2015
Dr. Young carries out another study looking into testing that the face is organized into obliques and what is described as Level Two elements of Beauty and the ideal positioning of the ear. He also tests the ideal length of the lip's total length and the lips ideal length of the pucker.
A further idea tested is the ideal positioning of the start of the nose. He presents his findings at the American Academy of Facial Plastic and Reconstructive Surgery's Fall Academic Meeting in Dallas, Texas. Click here to read about Circles of Prominence New Theory on Facial Beauty: Ideal Dimensions of the Ears | Nose | Lips that was presented at this Dallas Meeting.
Here is another article more suited for the non-medical person Cosmetic Surgery Times article on his Facial Beauty Theory You can find out more about us here: Top Ten Reasons to Choose Dr. Philip Young.
Our Philosophy on Facial Beauty is only part of the equation. At Aesthetic Facial Plastic Surgery, our philosophy is even more centered on patient care and getting the best results for the most important part of our practice –our Patients and Clients. Our Philosophy begins and ends with 100% patient satisfaction and care. This belief transcends to every aspect of our business. Dr. Young invests in the most effective and advanced technologies the industry has to offer. The entire team believes in the power of knowledge and educate themselves on the latest facial reconstruction and rejuvenation research. Dr Young hand picks the very best doctors and staff members, to guarantee every procedure strives for perfection and every patient leaves with a new found confidence. We believe in communication and honesty, we want to find out how we can treat you better. That is why we have multiple meetings before your procedures. Any suggestions will be met with a positive attitude. We see all challenges as a way to improve. When you have a procedure with us, you'll find that there are many ways to reach out to us either through email, cell phone, our work phone, and even text messaging. Our answering service can get a hold of your doctors at any time in the day. You can also contact us here also at any time through email: Aesthetic Facial Plastic Surgery Contact Page. We fully believe in our mission statement:
Our Mission is to Deliver Unwavering Quality Care to Improve People's Lives Through Facial Plastic Surgery and the YoungVitalizer
"I just wanted to leave a note and say that my procedure with Dr. Young approximately 6 years ago took years off my face. He did an excellent job and I am still enjoying the results. It was very much worth the downtime. I look exactly like myself, just younger. Thanks, again!"

— C.J., 40's caucasian female from North Lynnwood, WA
"He gave me my confidence back that I thought I would never get back. I can now look in the mirror and actually love what I see and not have to deal with pitted scars in my face. If you or anyone you know who thinks they have to just live with these scars, don't!"

— Ator A., 20's Eastern Indian from Ontario, Canada
"My procedure went great and I left the office with no concerns and all of my questions answered. I have never felt so good about myself and my appearance. I have you to thank for that Dr. Young. My new nose is perfect, I cannot thank you enough for this new look on life."

— Nicole R., Fabulous Rhinoplasty
More on Facial Beauty:
Dissatisfied with the current Thoughts on Facial Beauty held by many of the top doctors in the industry, Dr. Young spent years studying the patterns of beauty and its relationship with nature. Through years of extensive research Dr. Young discovered his award winning theory, The Circles of Prominence which has been featured in Plastic Surgery Textbooks, Magazines and peer reviewed journal articles.
Dr. Young established key areas of the face where our eyes are immediately drawn, which convey the most about who we are and how attractive we are. Interestingly, we look for clues in one another's eyes, as well as around the nose and mouth where we take our breaths and communicate. Attractiveness is certainly in the eye of the beholder, but it is not random; it is governed by our inherent perceptions of beauty that we appreciate from the day we are born.
Clinical and academic studies support Dr. Young's theory that, starting with the size of your iris, the arrangement of facial shapes can be seen as aesthetically pleasing based on simple geometry and mathematics. He also uncovered the tendency for these features to subtly manifest themselves in circular groupings – areas particularly sensitive to the effects of contrast and light, like history's greatest works of art. Click here to read his article on Facial Beauty.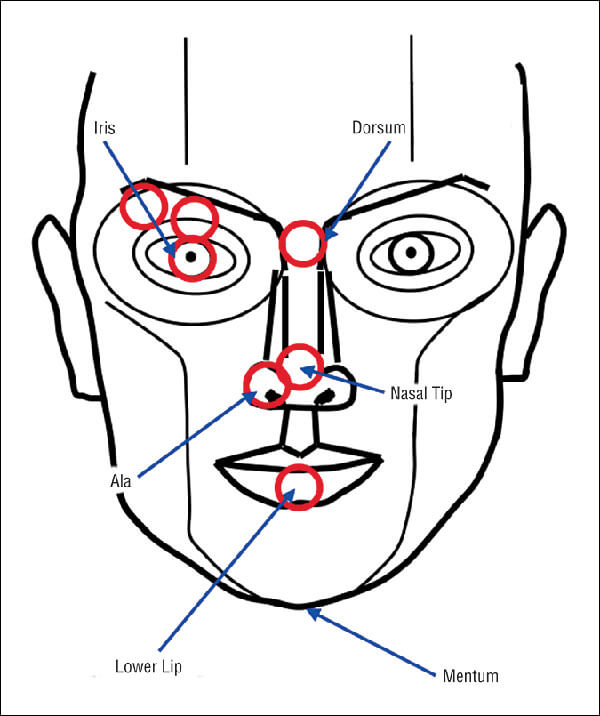 Facial Beauty Theory Figure 1
Why is this theory on facial beauty so important? The knowledge of facial beauty and what makes a particular face beautiful is like knowing the architectural plans for a house. A theory on facial beauty is our drawing board for knowing how we carry-out a certain procedure. Prior to Dr. Young's Circles of Prominence theory, plastic surgeons relied on theories of beauty that Leonardo da Vinci formulated back in the 1400s. Dr. Young provides a fresh, and more accurate approach to bringing out the most beautiful and natural looking you.
Below is a 30-minute video of Dr. Philip Young explaining his Theory on Facial Beauty. This video is presented in relation to our Breakthrough Incision Less Face Lift called the YoungVitalizer.. This is an older video. We are currently working on a newer version.
Learn The Secrets of How Dr. Young Discovered an Award Winning Theory on Facial Beauty