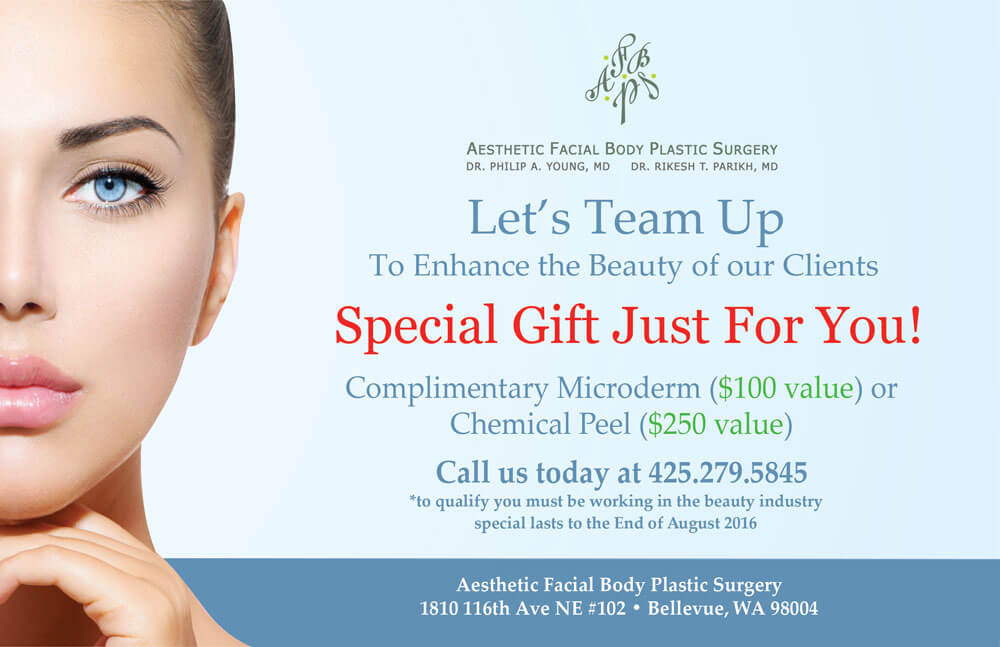 Monthly Action-Takers Offer (but only while they last)
Call on the first of every month to book a complimentary microderm or chemical peel ($100-250 value). This offer is ONLY available to the first 10 patients each month!
Botox/Filler Follow-up Offer
If you get your next Botox treatment within six months, we will give you $25 credit with the purchase of the next full area. If you get your next filler treatment within one year, we will give you $50 credit for your next first syringe.
So schedule your next appointment after your next treatment!
Ready to look more refreshed and rejuvenated? Click here to schedule your appointment today!