SCIENTIFIC SKIN CARE REGIME:
With glycolic peels, you only want to start using it once a week. With our beginning program we suggest starting them on Sundays. When you first start using at home chemical peels, you put it on and take it off immediately.
Then, you can increase it by the number of times a week and increase the length of time you keep it on your skin as tolerated meaning just to the point of tingling or very mild stinging. Be careful not to burn yourself and cause scarring. If in doubt, just put it on and take it off immediately. Don't put any of these skin products on after the chemical peel, you can try a gentle lotion but if you want to be safe don't put anything on after the peel. Start with these peels and then add on Retin A and the Glycolic Cream 10% (for more anti-aging) or Rebrightylzer Kit (for more lightening) respectively and slowly as tolerated as we will discuss next.
Start the Retin A on Wednesday night and do only once a week. You can start with a tiny drop mixed in with your moisturizer. The Retin A can make you sensitive to sunlight and should only be applied during the nighttime. The Glycolic Cream 10% or the Rebrightalyze Kit should be applied starting once a week on Fridays. You can increase it if you can tolerate it. For each product and peel the "tolerate" means do not use if you have redness, discomfort or irritation.
Below is a video showing you how to use the at home chemical peels. Remember you want to start by first putting it on and taking it off immediately and increase as described above:
Click here for another explanation of this basic Scientific Skin Care Regimen.
OUR OWN SCIENTIFIC SKIN CARE LINE:
We are currently carrying the following products with our Aesthetic Facial Body Plastic Surgery Brand:
Antioxidant Sunscreen Moisturizer SPF 50+
Retinol Eye Repair Cream with active Green Tea Polyphenols, Peptides, Embilica, and Ascorbic Acid.
Gly-Sal 10%/2% cleanser with Salicylic Acid, Betaine, and Glycolic Acid.
Triple Antioxidant Cream with Resveratrol, Green Tea Polyphenols, Caffeine, Squalene, and Sodium Hyaluronate.
Green Tea Antioxidant Moisturizing Lotion with Green Tea Polyphenols, Caffeine, Ceramide 2, and Natural Sterols.
Gentle Facial Cleanser with Green Tea Polyphenols, Embilica, Betaine, Ectoin, and Bisabolol.
"My goal was to find a method to bring back a person's natural youthfulness without the operated, unnatural look and that is why I have my patients bring in photos of them when they were age 5 to 30. My YoungVitalizer helps restore natural and youthful contours they haven't seen in years."
—Dr. Philip Young, Seattle Facial Plastic Surgeon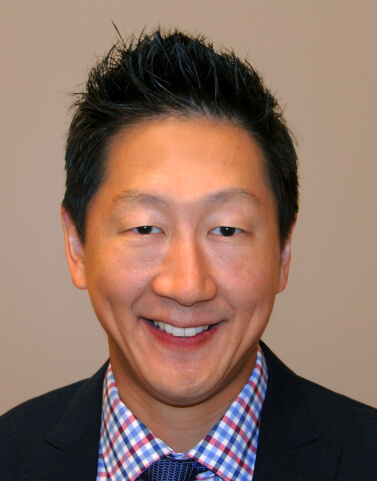 SECOND APPROACH TO SKIN CARE: TRADITIONAL
The following skin care have three to six steps. Choose what you need. You can also start on our more aggressive scientific skin care regime described above using Retin A, an at home glycolic peels, and the Rebrightalyze Kit or our 10% Glycolic Facial Cream.
*Cleanse: Cleanse with Our A) Glycolic 10% Moisturizing Cleanser, B) Gly-Sal 10%/2% cleanser (For people with more Acne), or C) Gentle Facial Cleanser (for more sensitive skin)
*Exfoliate: Exfoliate with Our Clarifying Brightening Polish
*Repair: Repair your skin with Our A) Rebrightalyze Enhancement Therapy Kit (more lightening effects), B) Retinol Plus Smoothing Serum 10x (More rejuvenating anti-aging effects. Read the scientific papers in the links above!), C) Retinol Eye Repair Cream (Very Strong repair for the eyes).

*Prevent: Prevent your skin from more aging with Our A) Triple Antioxidant Cream, or B) Glycolic 10% Facial Cream.
*Hydrate: Hydrate with Our A) Green Tea Antioxidant Moisturizing Lotion
*Protect: with our Antioxidant Sunscreen Moisturizer SPF 50+
These products can cause dryness and increased sensitivity to the sun's harmful rays and put you at risk for brown spots or increased redness if used too aggressively.
ADDITIONAL RECOMMENDATIONS & DIRECTIONS
For patients dealing with severe acne we recommend the scientific skin care regime with the use of the Gly Sal 10/2% Cleanser as an option.
All of these products are used in the morning and / or at night as can be tolerated except for the sunscreen and the Retinol which are used in the morning (Sunscreen) and night (Retinol Products) respectively. You may need to start slow with these products and use only as can be tolerated using the repair and prevent products a few times a week based on the level of irritation of your skin.
If you are going to get a co2 laser treatment, you can also be on Skin Lightener's which contains any or all of these ingredients: Kojic Acid, Azelaic Acid, Mequinol 2% [solag].
The main products for CO2 laser resurfacing surgery are Retinol Plus Smoothing Serum 10x and the Rebrightalyze Enhancement Therapy Kit. Dr. Young also usually adds at home chemical peels. He may also add in other treatments such as clindamycin gel, and oral antibotic medication. Our gly-sal 10%/2% cleanser is great for patients still dealing with breakouts. Some patients may need to add in a hydrocortisone 1% to help with inflammation. Please read about these topical medications on rxlist.com to see if there are any reasons you should not be taking these medications.
SPECIAL INSTRUCTIONS: REPAIR & PREVENT PRODUCTS
To see how you will react to our Retinol Plus Smoothing Serum 10x, use one application and wait up to 3-5 days or until all of the redness has gone away before you apply again.
Doing a test patch in a small area may be a good way to start. You should wait for at least three to five days for the test patch to reveal any reaction. Keep doing it until you can tolerate our Retinol Plus Smoothing Serum 10x on a nightly basis. But you may find that you might only tolerate a certain number of times per week.
Once you've gotten use to the Retinol Serum, you can start the Rebrightalyze Enhancement Therapy Kit and do the same process. You should wait up to three-five days for all of the redness to subside before putting on the next application. This approach should be done until you can tolerate both of the medications.
Hydrocortisone 1 % can be started with either of our Retinol Plus Smoothing Serum 10x or the Rebrightalyze Enhancement Therapy Kit. The hydrocortisone can help decrease the inflammation caused by the two topical applications.
"I just wanted to leave a note and say that my procedure with Dr. Young approximately 6 years ago took years off my face. He did an excellent job and I am still enjoying the results. It was very much worth the downtime. I look exactly like myself, just younger. Thanks, again!"

— C.J., 40's caucasian female from North Lynnwood, WA
"He gave me my confidence back that I thought I would never get back. I can now look in the mirror and actually love what I see and not have to deal with pitted scars in my face. If you or anyone you know who thinks they have to just live with these scars, don't!"

— Ator A., 20's Eastern Indian from Ontario, Canada
"My procedure went great and I left the office with no concerns and all of my questions answered. I have never felt so good about myself and my appearance. I have you to thank for that Dr. Young. My new nose is perfect, I cannot thank you enough for this new look on life."

— Nicole R., Fabulous Rhinoplasty
LASER PATIENTS
If you are having an Active FX laser procedure, these topical medications (Retin A, Rebrightylzer Kit, at home peels) scan be started two to six weeks before your laser procedure and stopped one week before your procedure. These medications can be restarted only after four weeks after your laser procedure.
Check with your doctor first. If you are doing IPL, these medications can also be started three or four weeks before your first procedure and stopped seven days before your treatments. You can resume the Retinol Plus Smoothing Serum 10x and the Rebrightalyze Enhancement Therapy Kit seven days after your IPL.
If you are going to use these topical medications without a procedure, you should use the same approach. Some people can only tolerate these medications once or twice a week. Everyone is different and you will need to find out how much you can tolerate these medications. You can call or email your doctor or his staff for more information.
AT HOME INSTRUCTIONS
The instructions for the glycolic acid peels are:
*Cleanse area with mild cleaner/soap
*Initially you want to apply the glycolic peel on and take it off immediately by rinsing with water
*Later you'll set the timer for 5, 10, 15, 30 secs slowly as tolerated
*Apply glycolic acid pads to skin. Note: if burning too badly, shower off immediately

*Flush thoroughly with clean, cold water for at least 30 secs over the treated area
*Increase frequency from: once per week, to twice per week, to three times per week, as tolerated
*Increase duration of application from 1-2, 5, 10, 15, 30 secs to 1min, to 2 min, to 3 min, to 4 min, 5 min, as tolerated
You should be very conservative and never apply the peels if your skin is significantly inflamed. If you are trying to treat active acne, the inflammation should be limited to those inflamed and infected pimples. If in doubt, consult your doctor.
For the application of clindamycin gel, we suggest using it only when you have active inflammation and/or infection of your pores. Only use spot applications to the infected pore. If you have any questions, please call or email us.
For the oral antibiotics, your doctor may want to prescribe it if your acne is really severe. The prescription may include tetracycline, minocycline, doxycycline, erythromycin, or clindamycin.