Our Procedure List and Links:
"My goal was to find a method to bring back a person's natural youthfulness without the operated, unnatural look and that is why I have my patients bring in photos of them when they were age 5 to 30. My YoungVitalizer helps restore natural and youthful contours they haven't seen in years."
—Dr. Philip Young, Seattle Facial Plastic Surgeon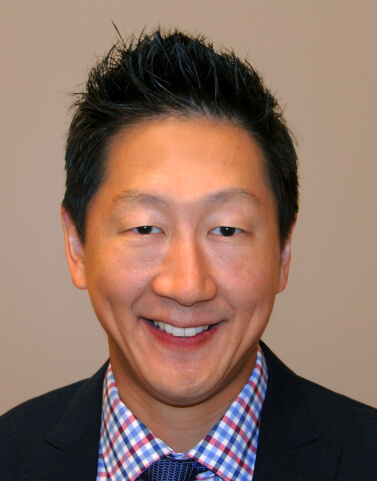 Award-winning published author and Double board certified facial plastic surgeon Dr. Philip Young has over 12 years of experience performing 400-800 cosmetic and reconstructive procedures each year. He has published multiple chapters in major textbooks in facial plastic surgery and multiple peer reviewed journal articles (Dr. Young's Research). Read our Top Ten Reasons to choose Dr. Philip Young and find out why people from areas of the world such as Germany, Australia, England, China, Korea, Japan, and the Netherlands come to see Dr. Young. What make us truly special is Dr. Young's groundbreaking Theory on Facial Beauty called the Circles of Prominence.
Facial Beauty and its importance to your life: Your face – it's your most important asset. With all things being equal, something which seems as little as facial beauty could mean a world of difference in your work, social life, school, and just about everything. You can see this all around you in your life. So imagine changing something in your appearance in a short period that could possibly change your life.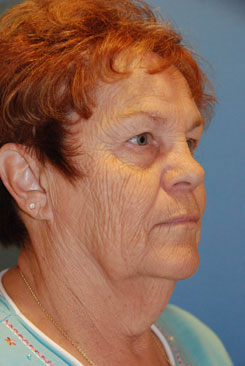 Before Facelift, Necklift, Liposculpting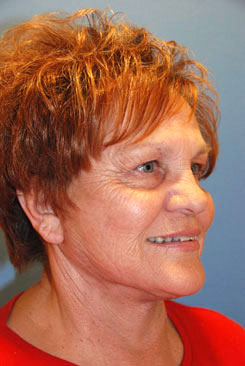 After Facelift, Necklift, Liposculpting
"After the facelift, I feel more confident. Younger guys are looking at me more. I'm more excited about the way I look and it has made me feel a lot better. A lot of people don't know what I had done. They just tell me I look great."
The scientific approach to enhancing facial beauty is Dr. Philip Young's biggest passion. Through his 16 years of higher education he has learned fascinating things about the power of facial beauty. Dr. Young's conviction and quest for deeper meaning and answers has culminated in a profound new theory on facial beauty he has coined, the Circles of Prominence (Read the facial beauty journal article here). This scientific paper received The Sir Harold Delf Gillies Award from his peers at the American Academy of Facial Plastic and Reconstructive Surgery. Dr. Young employs this ground breaking theory into his approach to facial beauty to achieve the most natural and beautiful results to achieve a younger and natural you…
In the renowned, Seattle Facial Plastic Surgeon Dr. Philip Young, you have discovered an internationally acclaimed surgeon who has unlocked the secrets of facial aesthetics. He has created a safe and inviting environment with state-of-the-art equipment to serve those who wish to enhance their beauty through the latest procedures in facial plastic and reconstructive surgery as well dermatological treatments.
Learn more about the procedures you are interested in by selecting from the list to the right.
Our Consultation Process: please visit consultation process at Aesthetic Facial Plastic Surgery
Here are some more helpful links / pages to help you prepare:
Pre Procedure Appointment: this is the day that you will prepare for your procedure and is usually held 2 weeks before the procedure day.
Procedure Appointment: this is the day of the procedure and we will go over some of the things that will happen that day.
Post Procedure Appointment and Process: this is an explanation of what will happen after your procedure and how we schedule your follow up appointments.
We want the best for you. Dr Young always maintains, as much as possible, an open door policy to help people. Even if you were to decide to go to another doctor for the same procedure, Dr Young would always welcome you to email or call our office anytime for help.
"I just wanted to leave a note and say that my procedure with Dr. Young approximately 6 years ago took years off my face. He did an excellent job and I am still enjoying the results. It was very much worth the downtime. I look exactly like myself, just younger. Thanks, again!"

— C.J., 40's caucasian female from North Lynnwood, WA
"He gave me my confidence back that I thought I would never get back. I can now look in the mirror and actually love what I see and not have to deal with pitted scars in my face. If you or anyone you know who thinks they have to just live with these scars, don't!"

— Ator A., 20's Eastern Indian from Ontario, Canada
"My procedure went great and I left the office with no concerns and all of my questions answered. I have never felt so good about myself and my appearance. I have you to thank for that Dr. Young. My new nose is perfect, I cannot thank you enough for this new look on life."

— Nicole R., Fabulous Rhinoplasty