Awards for Dr. Philip Young
Dr. Young has received numerous awards for his academic achievements. During college, he received an NIH award grant to study the single celled organism acetabularia acetabulum.
At Tulane School of Medicine, Dr. Young received the McGraw Hill Award for being one of the top two students in his class. During this time, he also received the distinguished Alpha Omega Alpha Honors, a society designation awarded to each medical school's top students for academic achievement.
Dr. Young's most groundbreaking achievement occurred during his fellowship in facial plastic and reconstructive surgery. After extensive training, he noticed less than optimal results from some of the best surgeons in the world. Why was that? What was happening? What Dr. Young discovered was the goals the surgeons were striving for had inadequacies with room for improvement. With facial plastic surgery, understanding the aesthetics of the face is so important. He discovered that the prevailing theories of beauty were flawed.
Dr. Young spent four years refining his thoughts culminating in his new theory on facial beauty called the Circles of Prominence. This groundbreaking theory received the Sir Harold Delf Gillies Award for best basic science research paper from Dr. Young's peers at the American Academy of Facial Plastic and Reconstructive Surgery in 2005. Since that time, his theory has been acclaimed across the world.
"My goal was to find a method to bring back a person's natural youthfulness without the operated, unnatural look and that is why I have my patients bring in photos of them when they were age 5 to 30. My YoungVitalizer helps restore natural and youthful contours they haven't seen in years."
—Dr. Philip Young, Seattle Facial Plastic Surgeon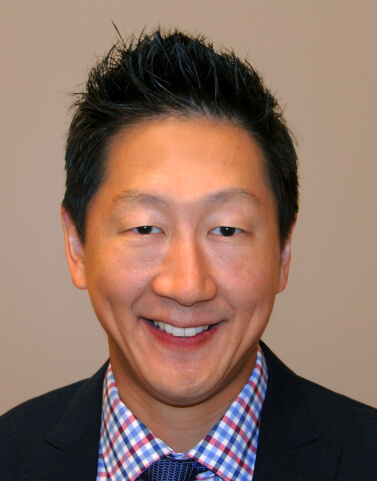 Asian Plastic Surgery
Dr. Young is an expert in plastic surgery for Asian patients. He has over 12 years of experience in this area of expertise and trained with some of the world's best facial plastic surgeons.
Cosmetic surgery for the Asian population requires an understanding of the balance of all facial features and the mastery of the precise techniques of an Asian eyelid surgery, rhinoplasty, nose plastic surgery and jaw reshaping.
As a leading Asian cosmetic surgery specialist, Dr. Young has performed more than 3,000 cosmetic and reconstructive procedures to enhance the beauty of Caucasians, Asians and patients of other ethnic backgrounds. Applying the principles of his world renowned theory on facial beauty, the Circles of Prominence, Dr. Young and his team have an incredible advantage in tailoring each treatment to help every African, Asian, Caucasian, Hispanic/Latino patient attain harmony and balance.
Before Asian Double Eyelid Crease Formation Blepharoplasty and Medial Epicanthoplasty for Epicanthal Folds

After Asian Double Eyelid Crease Formation Blepharoplasty and Medial Epicanthoplasty for Epicanthal Folds
Note: Individual results will vary. Images do not constitute a promise or representation of any particular outcome or experience.
Consultation
During your initial consultation with Dr. Young, you will have the opportunity to ask questions and relay any concerns and fears with him and our patient care coordinators.
Let Dr. Young know any of the prescriptions, over-the-counter remedies, herbal supplements, and oral or topical products that you take, and whether you may be pregnant. It is important to stay off blood thinners and medications two weeks prior to your procedure.
You can email, call 425-990-3223 or text 425-341-3893 to set up an appointment. If you live out of town, we can schedule a phone consultation with you.
Here at AFPS, our staff will take the time and care to set you up with a great treatment plan. Treat yourself today to a beautiful more rejuvenated look today!
"I just wanted to leave a note and say that my procedure with Dr. Young approximately 6 years ago took years off my face. He did an excellent job and I am still enjoying the results. It was very much worth the downtime. I look exactly like myself, just younger. Thanks, again!"

— C.J., 40's caucasian female from North Lynnwood, WA
"He gave me my confidence back that I thought I would never get back. I can now look in the mirror and actually love what I see and not have to deal with pitted scars in my face. If you or anyone you know who thinks they have to just live with these scars, don't!"

— Ator A., 20's Eastern Indian from Ontario, Canada
"My procedure went great and I left the office with no concerns and all of my questions answered. I have never felt so good about myself and my appearance. I have you to thank for that Dr. Young. My new nose is perfect, I cannot thank you enough for this new look on life."

— Nicole R., Fabulous Rhinoplasty