Physical and emotional impact of acne scars
Acne scars can be traumatic for a young person. The physical scars can have deep emotional and psychological impact carried into adulthood. Dr. Young understands the impact of acne scarring and has developed different approaches that can help you. After treating your physical scars, you can begin the process of improving your emotional and psychological scars.
Changing those scars that you've had for years can change your life. Dr. Young discovered a new theory on facial beauty and understands the power of beauty. Why is beauty so important to us? According to Dr. Young, it comes down to our appreciation for order. We want order in our lives because it makes us happy. Beauty is order in the face. With acne scars, this order is highly disrupted. Reducing your scars can bring some of this order back and many of the benefits of beauty.
Why choose a facial plastic surgeon?
Facial plastic surgeons devote 100% of their practice to the plastic surgery of the face and neck. Dr. Young's training was based on a head and neck surgery residency and he learned from some of the best facial plastic surgeons in the world.
An understanding of the face and neck areas allow surgeons like Dr. Young to be better surgeons. A facial plastic surgeon is more apt to handle the surgical approaches to acne scars. Dr. Young is double board certified in laser surgery.
Dr. Young's Theory of Beauty
Dr. Young's most groundbreaking achievement occurred during his fellowship in facial plastic and reconstructive surgery when he discovered a new theory on facial beauty. After extensive training, he noticed less than optimal results from some of the best surgeons in the world.
Why was that? What was happening? Dr. Young discovered that the goals the surgeons were striving for had inadequacies, allowing room for improvement. With facial plastic surgery, understanding the aesthetics of the face is so important. He discovered that the prevailing theories of beauty were flawed.
Dr. Young spent four years refining his thoughts culminating in his new theory on facial beauty called the Circles of Prominence. This groundbreaking theory received the Sir Harold Delf Gillies Award for best basic science research paper from Dr. Young's peers at the American Academy of Facial Plastic and Reconstructive Surgery in 2005. Since that time, his theory has been acclaimed across the world.
Acne Scarring
The anatomy of the skin and what you see is the most superficial part of the skin: the epidermis, the dermis, and the subcutaneous tissue. Hair follicles and acne can extend very deep within the skin. Acne disease around the hair follicle involves multiple layers in the skin. Laser resurfacing only treats the epidermis and levels of the dermis. That means a large part of the skin involving acne scarring is not treated.
A multi-layered approach to combat this issue is vital to improve acne scars. The acne scar vitalizer treatment has major advantages with its five to seven steps that treat all layers of the skin and individual scars. Each scar has its own unique issues to deal with. The acne scar vitalizer treatment takes two hours and can treat ice pick scars, boxcar scars, depressed scars, elevated scars, and pigmented scars.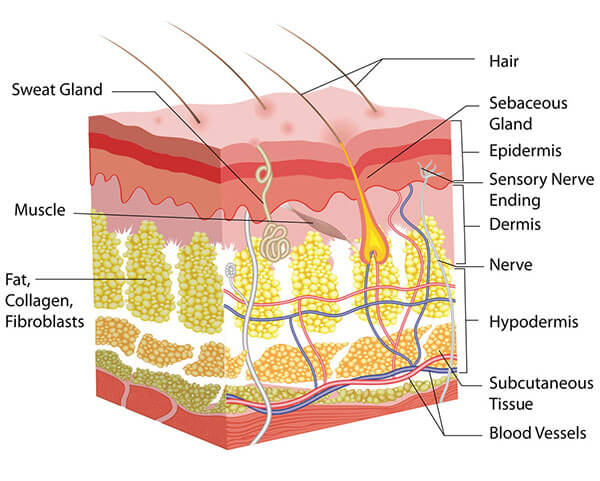 Steps to improving acne scarring
Prior to a resurfacing procedure, Dr. Young may suggest making more significant changes such as excisions (cutting scars away), subcision (elevating depressed scars), tissue grafting into depressed scars, and fillers/fat grafting to add volume to the tissues under the scars. Adding volume to the tissues can elevate depressed scars and improve their appearance. It allows the skin to heal and recover from the constant action from the muscles in the face.
The skin becomes more vascular from the fat that survives and that allows the skin to heal better after other more preliminary approaches like excision, subcision and grafting of skin. The stem cells in the fat can rejuvenate and heal the skin.
Dr. Young believes the steps to improving acne scarring include fat grafting (with subcision), excision, subcision, tissue grafting, deep chemical peeling, and deep laser resurfacing. The idea is that the fat grafting rejuvenates the skin to increase the vascularity and general health of the skin. The second step involves procedures such as excision and deep chemical peeling for better healing.
Once all of the scars are closer together in a horizontal level, resurfacing can be more effective in "polishing" the skin and improving the appearance of the scars. Based on his experience with multiple approaches to acne scarring, Dr. Young has developed his acne scar vitalizer treatment.
Fillers can also improve acne by adding to the area that causes the depression of the scars, which often lets the tissue to grow under the scars. Deep chemical peeling with 80% trichloroacetic acid (tca peel) is another technique that can elevate ice pick scars.
"My goal was to find a method to bring back a person's natural youthfulness without the operated, unnatural look and that is why I have my patients bring in photos of them when they were age 5 to 30. My YoungVitalizer helps restore natural and youthful contours they haven't seen in years."
—Dr. Philip Young, Seattle Facial Plastic Surgeon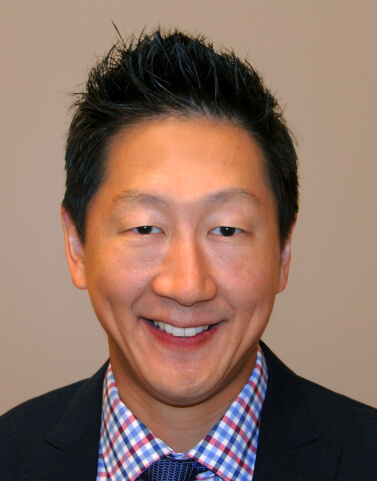 Healing Process
In the first week, you will be swollen and bruised. It improves tremendously after a week. However, the redness in your skin may persist for a couple of weeks. You can usually wear makeup after seven days. The acne scar vitalizer treatment will make serious change to your skin. It is normal to expect your body needing time to heal. The average is that 70% of your healing will be completed in the first six weeks and 90% in the first six months. The laser resurfacing part may be the most challenging part of the healing.
How quickly you recover depends on the procedure and your reaction to it. Fat grafting can be more involved with acne scar treatment because Dr. Young takes the fat from other parts of your body and transfers it to your face affected by the scar. The average is a week or so depending on how extensively the fat grafting being done.
Deep chemical peeling takes a week for the skin to heal over while the pink color can persist for a few weeks. Laser resurfacing takes at least a week with traditional deep skin resurfacing. Newer technologies with Active and Deep FX have shortened recovery of about four or five days. Laser resurfacing can have persistent redness that lingers for a few weeks. The redness can be covered up with makeup after a week.
Step process for acne skin care prevention
An array of chemical peels that we fit specifically for your skin to keep the acne controlled
Detailed acne skin care regimen includes a salicylic acid cleanser, a retinol topical product and an at home glycolic peel for starters
Acne oral medications for breakouts and hormonal treatments and accutane for prevention
Acne topical medical treatments, includes a topical clindamycin gel for spot treatments
Techniques for acne scar treatment
Acne scar excisions: Subcision, W plasty, Z plasty, geometric line closures
Chemical peeling: Jessner's, Trichloroacetic Acid (TCA Cross Method Chemical Reconstruction of skin scars), Glycolic, Vitalese
CO2 laser treatments
Dermabrasion/derma sanding
Fat Augmentation
Facial Fillers
Frequently Asked Questions
Is the treatment surgical?
No. The acne scar vitalizer treatment requires no facial incisions. We may advocate some excisions to improve your scars. This procedure is done in a minimally invasive manner.
Is general anesthesia involved?
No. We can perform the treatment with intravenous sedation.
Will it work?
We strongly believe that this treatment will improve your acne. It depends on your specific situation and the condition of your skin. If your acne scarring is bad enough, we can get some improvement done.
What is the best laser for acne scarring?
The best laser to treat acne scarring depends on what you are trying to treat. Red pigmentation could benefit from intense pulse light or the V beam that targets red vessels. For scars, CO2 laser resurfacing is the best option. We like to do dermabrasion with the CO2 resurfacing to get at some of the scars. According to the people we've talked to and online resources, the non-invasive lasers do not make a big change and a waste of your time and money.
With his CO2 laser resurfacing, Dr. Philip Young has a special technique that he terms "graduated CO2 laser acne resurfacing treatment," which can target the depressed scars and allow them to elevate to the rest of the skin.
What makes the vitalizer treatment different?
We use a multilayered approach to acne scar treatment getting to the deeper layers. We create an environment that allows skin to regenerate. We treat the deeper layers and allow the skin to reconstruct the scars.
We shock the skin from the top with laser resurfacing at the same time. We have tried different combinations of treatments over the years and have fine-tuned our process to create the acne scar vitalizer treatment. We believe our vitalizer treatment is one of the best options available to you. Dr. Young loves to help people and is excited about this approach!
Consultation
During your initial consultation with Dr. Young, you will be advised to stay off blood thinners and stop taking fish oil, vitamin E, herbal medications, supplements, aspirin and anti-inflammatories a week or two week prior to treatment. This reduces the risk of bruising. You will have the opportunity to ask questions and relay any concerns and fears with Dr. Young.
Let Dr. Young know any of the prescriptions, over-the-counter remedies, herbal supplements, and oral or topical products that you take, and whether you may be pregnant. It is important to stay off blood thinners and medications two weeks prior to your procedure.
You will have the opportunity to ask questions and relay any concerns and fears with Dr. Young.
You can email, call 425-990-3223 or text 425-341-3893 to set up an appointment. If you live out of town, we can schedule a phone consultation with you.
"I just wanted to leave a note and say that my procedure with Dr. Young approximately 6 years ago took years off my face. He did an excellent job and I am still enjoying the results. It was very much worth the downtime. I look exactly like myself, just younger. Thanks, again!"

— C.J., 40's caucasian female from North Lynnwood, WA
"He gave me my confidence back that I thought I would never get back. I can now look in the mirror and actually love what I see and not have to deal with pitted scars in my face. If you or anyone you know who thinks they have to just live with these scars, don't!"

— Ator A., 20's Eastern Indian from Ontario, Canada
"My procedure went great and I left the office with no concerns and all of my questions answered. I have never felt so good about myself and my appearance. I have you to thank for that Dr. Young. My new nose is perfect, I cannot thank you enough for this new look on life."

— Nicole R., Fabulous Rhinoplasty