MEET FACIAL PLASTIC SURGEON DR. PHILIP YOUNG of SEATTLE BELLEVUE WASHINGTON
Biography of Beverly Hills trained, Medical Mission Participant, Founder of the Circles of Prominence (a New Theory on Facial Beauty) & Facial Plastic Surgeon Dr. Philip Young of Bellevue | Seattle
Listen to Dr Philip Young talk about his Groundbreaking Theory on Facial Beauty: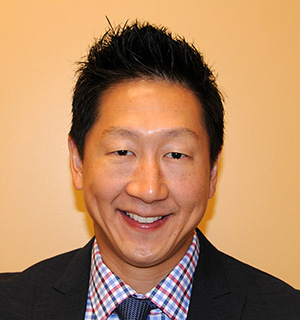 Philip Young M.D. of Aesthetic Facial Plastic Surgery Bellevue | Seattle is Double Board Certified by the American Board of Otolaryngology | Head and Neck Surgery (Fellowship Trained by the American Academy of Facial Plastic and Reconstructive Surgery), and the American Board of Laser Surgery (Voted Best Plastic Surgeon For King 5′s Best of Western Washington 2014 Top 5 Finisher). He is an award-winning facial plastic surgeon and published author with an exciting new theory of facial beauty called the Circles of Prominence. Click here to read more about what makes us special: Top Ten Reasons to Choose Dr. Philip Young and Our Team.
Below is Dr. Young Talking about Our Team's Approach to Patient Care. We really look forward to taking care of you!:
Note: Individual results will vary. Images do not constitute a promise or representation of any particular outcome or experience.
Seattle Dr. Philip Young and Finding his Passion:
A native of Washington State, Dr. Young attended Federal Way High School. The son of an immigrant entrepreneur, Philip planned to follow in his father's footsteps and learn about the world of commerce. He was accepted to the University of Washington's School of Business.
During his third year of undergraduate studies, Dr. Young's mother fell ill and eventually succumbed to ovarian cancer. It was at that pivotal juncture in his life that Dr. Young decided to pursue a career in medicine, despite having taken most of the required courses for a business degree.
The loss of his mother fueled a passion for his new field of study, and Dr. Young graduated with Cum Laude Honors from the University of Washington with a degree in Molecular and Cellular Biology. From there, he went on to study at the prestigious Tulane University School of Medicine.
Dr Young's Family
After obtaining his medical degree, Dr. Young was accepted into the Otolaryngology | Head and Neck Surgery residency program at the University of Southern California. As a result of USC's affiliations with several of the most accomplished reconstructive and plastic surgeons in Beverly Hills, Dr. Young studied and mastered the latest, advanced techniques from some of the best surgeons in the field.
Upon completion of residency, Dr. Young completed a fellowship in facial plastic and reconstructive surgery at Louisiana State University under the guidance of world-renowned surgeon, Dr. Frederick Stucker. One of the grand masters of facial plastic surgery, Dr. Stucker was also one of the founders of the FACE TO FACE Foundation.
He continued to study and practice the most advanced surgical skills, including cosmetic procedures and the techniques required to care for people born with congenital defects, such as cleft lip and palate. He also had exposure to other craniofacial procedures such as orthognathic surgery.
Dr. Young will see and offer complimentary procedures for those people who have suffered from birth defects, domestic violence, injuries or scars caused by trauma, or people in need of cosmetic procedures who can demonstrate an extraordinary need. If you know someone who might qualify, please send info to our email or call (425.990.3223).
FACE TO FACE is a humanitarian program where experts in various fields donate one to two weeks of their time to travel the world and provide complimentary service and care for those in need. Reconstructive and plastic surgeons like Dr. Stucker and Dr. Young, provide free surgical care to those who suffer from facial deformities caused by birth or trauma, but who do not have access to treatment.
In 2006, Dr. Young traveled with FACE TO FACE to Ho Chi Minh City, Vietnam, for a 10-day medical mission. During his stay, Dr. Young performed surgeries and presented lectures to the doctors and students of the University Medical Center in Ho Chi Minh City. The group went on to visit numerous patients in the nearby city of Hue along with giving additional lectures to Doctors in that region. Dr. Young came away from this trip deeply committed to the responsibility of helping others.
In October 2008 Dr. Young, accompanied by his wife and young daughter, again traveled with FACE TO FACE as a surgical volunteer, this time to Linyi of the Shandong Province in China. Shortly after their humanitarian efforts in China, Dr. Young and his wife opened the Aesthetic Facial Plastic Surgery to be of service to the local community. In his spare time, he continues his humanitarian work.
Dr. Philip Young is perhaps best known for his knowledge of facial beauty. His peers agreed that his theory and research were significant by awarding him the distinguished Sir Harold Delf Gillies Award. He continually studies his subject and has published numerous chapters, magazine articles and peer-reviewed journal articles on his Theory on Beauty called the Circles of Prominence. Click here to read more about all of his work on his beauty theory here: Seattle Dr. Young's Beauty Theory.