FAT TRANSFER | INJECTIONS TESTIMONIALS | REVIEWS
Fat Grafting | Transfer | Injections Testimonials | Reviews for Bellevue | Seattle's Dr. Philip Young Aesthetic Facial Plastic Surgery
Note: Individual results will vary. Images do not constitute a promise or representation of any particular outcome or experience.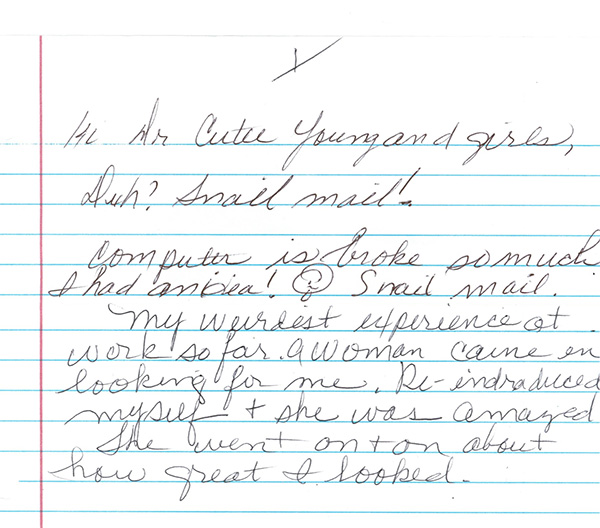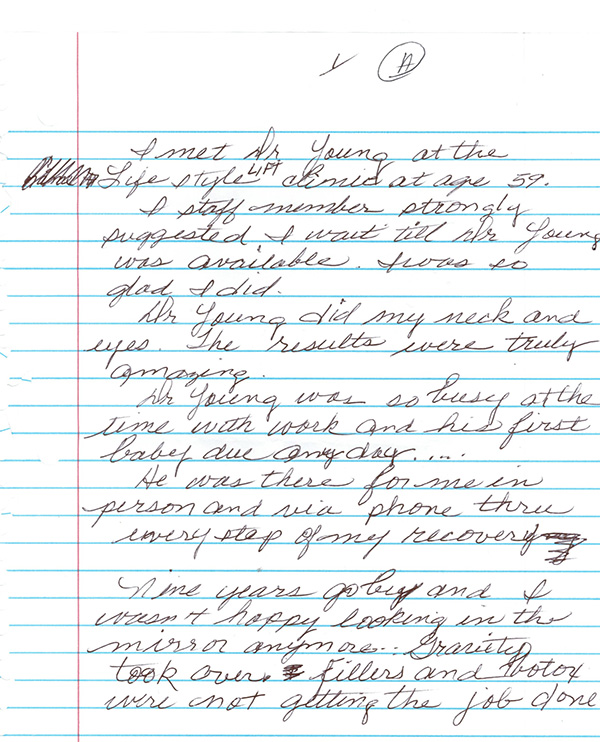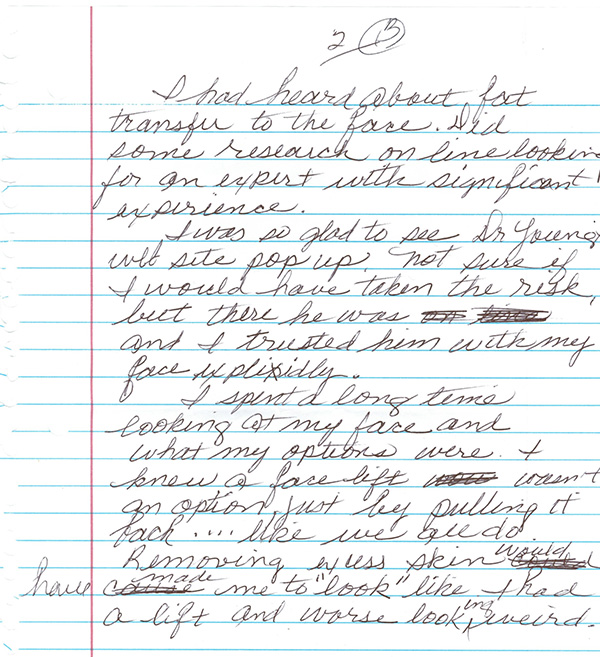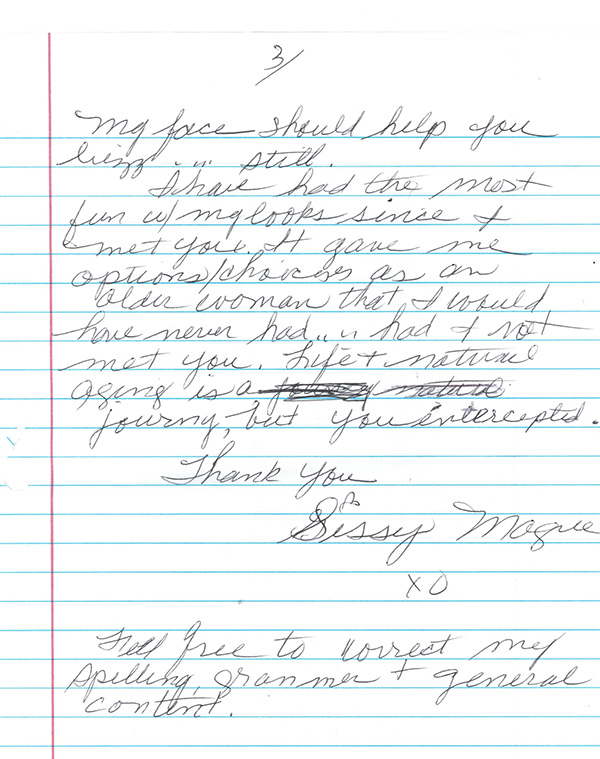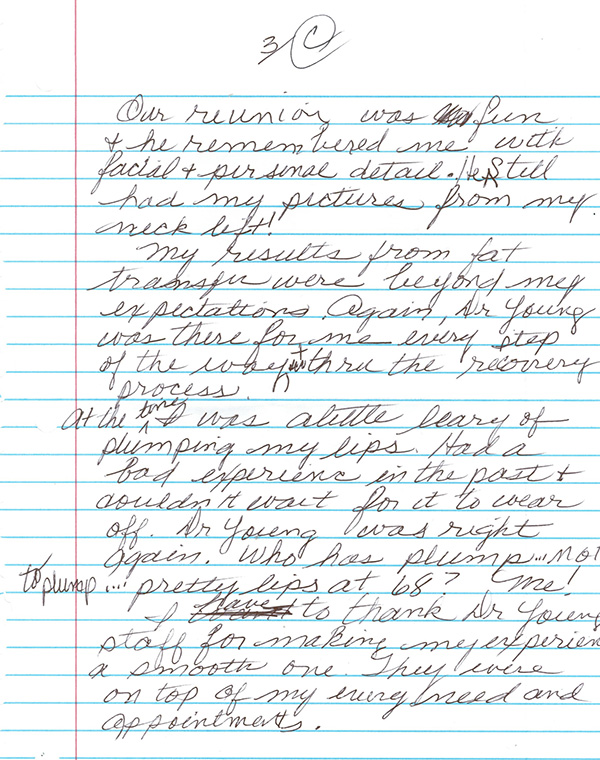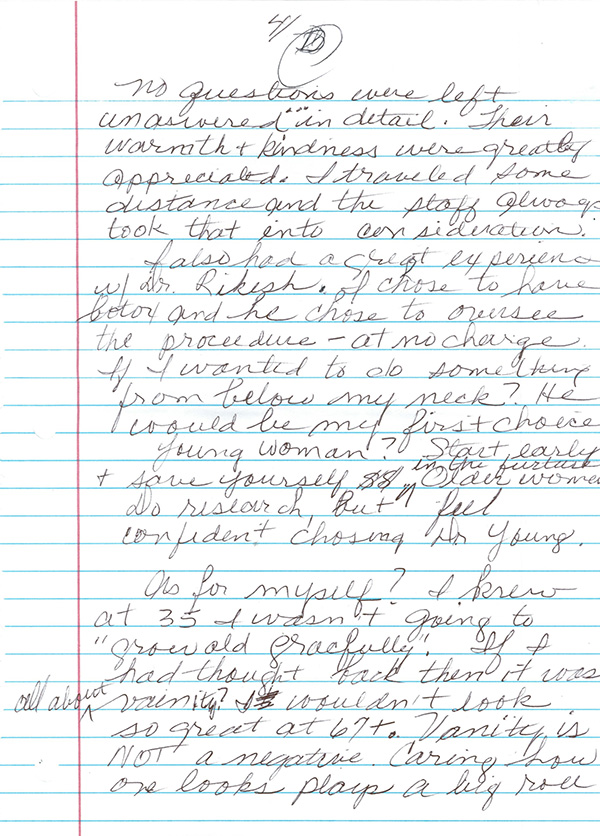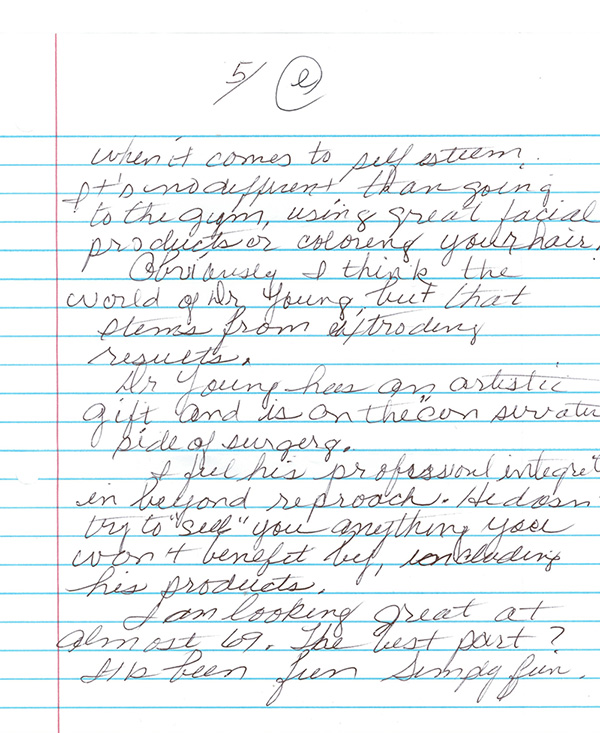 1.
"Due to family illness, I gained a lot of weight, which I later lost. By losing a lot of weight, I acquired wrinkles, which have now been taken care of due to surgery by Dr. Young. I now feel more like myself. I have complete confidence in Dr. Young. He is very warm and a good surgeon."
— AS
2.
" I can't believe how it improved my hands. The fat really stuck!"
- P.N.
3.
I love my lips.
—MK
4.
I had a lump removed from my forehead and had multiple procedures. Some of these procedures made it look worse. I had an indentation in my forehead that looked really bad. Previous corrections didn't help. In fact one correction made it worse. With Dr Young it was a 100% different. The results were remarkable. I could move my forehead and it made it so I didn't have a hole in my forehead. Dr Young has great follow up and that made a total difference. He seemed actually concerned how I recovered and healed.
—KM
5.
OMG! my pic on an ad ! you know how vain and quirky I am. that was fun. you have the personality AND THE expertise to bring out the essence of what a potential patient needs and wants...even if they can't express it to you......... use what you want in my conversation. i can't seem to do this for you in one sitting at my putter. met dr young when I was 59 at LIFE STYLE LIFT.The woman who interviewed me at the clinic suggested I wait for Dr Young.,so I did. 9 years later? my neck looks better than my 40 yr old rivals. I have no rivals. just women who want to look how I look. most don't even know they have choices. I didn't pay attention to my neck or chest ever....dr young will put you on the right path and......avoid expensive surgery in the future. I had no mentor at 35. I indulged in collagen shots and retin a. the future of my "face" was about Botox® and safer/longer lasting chemicals. no knowledge about fat transfer? did it, but didn't expect a 5 week recovery experience. really who cares? THE LOVE OF MY LIFE IS in - s....@yahoo.com