FILLERS LEARN MORE
By Bellevue Seattle's Los Angeles Beverly Hills Trained, Medical Mission Participant & Facial Plastic Surgeon Dr. Philip Young
See this 5 min Intro into Facial Fillers. Learn How Dr. Young's Theory on Beauty Helps us get You the Best Results!:
In this video, we intro Dr. Young's Award Winning Theory on Beauty and how it is applied to the different areas that fillers are used in the face. We discuss, the important points of our theory and how each area of the face is enhanced for the best look. We will also show you multiple before and afters to give you an idea of what to expect!
Note: Individual results will vary. Images do not constitute a promise or representation of any particular outcome or experience.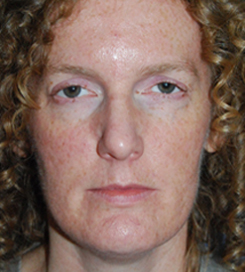 Before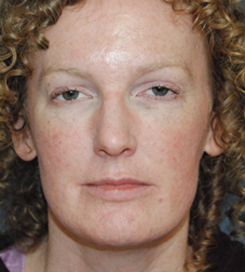 After
Note: Individual results will vary. Images do not constitute a promise or representation of any particular outcome or experience.
Why does this person look so good with just fillers and no surgery for the area around the eyes? Dr. Young has his own secrets on how to do this. You can learn more by reading through his website and his Theory on Facial Beauty.
Face Fillers, Dermal Fillers, Injectibles, are a great minimally invasive way to volumize your face. The benefits with fillers are that you don't have to undergo a major procedure to receive benefits. The downtime is a lot less than traditional procedures. Also, fillers are based on volumizing the face which is more consistent with the current trend in facial rejuvenation. Some of the drawbacks to fillers are their temporary nature. Most fillers last from 6 months to a year. So you won't get long lasting results. Restylane® can last anywhere from 6 months to a year. Juvéderm® has been shown to be a little longer. Perlane, a sister product of Restylane®, has been shown to have results for up to a year. Radiesse® can last for a year or longer. Sometimes, you can have scarring that forms around the filler, this can lead to longer lasting effects. This occurs because the filler is protected from the body and avoids degradation. This is an uncommon to a rare occurrence.
If you are interested in fillers you can email, phone (425.990.3223) and even text message us. If you would like to learn more about our consultation process you can click here.
Here is another link to a page on a different Facial Fillers with live video demonstration:
Facial Rejuvenation and Volumizing: As Dr Young has discussed in his other pages and in videos (drphilipyoung's channel on YouTube), volumizing is an important part of facial rejuvenation. As we age, we change from a grape to a raisin. Most traditional procedures entailed making the raisin into a smaller raisin. You would have less skin and possibly less sagging, but you have the potential to look less than what you used to look like. You would look more like a smaller raisin and less like a more volumized and youthful grape. Fillers are a great option to volumize your face in a less invasive way.
Are you a Candidate?: Who are great candidates for fillers? Well, almost anybody who has reached the age of 30 or more can benefit from fillers. Sometimes, even younger people can benefit too. It depends a great deal on the person's particular anatomy. Nasolabial folds, Marionette lines, lines around your mouth, Lower eyelid dark circles, Sagging upper eyelid skin, Glabellar lines (lines in between the eyes), Sunken cheeks, volume loss in the temple area, etc. can all benefit from temporary dermal fillers.
Filler Anesthesia Options: There are many ways to administer fillers:
Fillers and No Anesthesia: You can do it without any local anesthesia. This can be quite uncomfortable and is rarely chosen as an option when receiving fillers. Some patients are allergic to the lidocaine and use this option out of necessity.
Fillers and Topical Anesthesia: You can do it with some topical anesthesia. This is a really common choice. The topical blunts the needle injections but you can still feel the discomfort of the injections as they are injected. The local anesthesia in the fillers that are often included, start to take effect and further injections are much better. If you don't want any discomfort, you might want to choose the regional blocks which make the area completely numb.
Fillers and Local / Injected Anesthesia: You can do it with some locally injected anesthesia. This is an option that is less popular than the topical and regional blocks. The reason is because the local distorts the area and makes judging how much to put in quite difficult for the clinician. The results can be less than optimal with this choice. As we will show, often times the local anesthesia is used along with the regional anesthesia but in limited amounts to avoid distorting the areas to be augmented. Using this technique alone is not as common as using regional blocks with the local anesthesia augmentation to cover the areas that are not completely numbed by the regional nerve blocks.
Fillers and Regional Nerve Block Anesthesia: You can do it with regional anesthesia where you can block regional nerves (like a dental block); this is a very common choice. The most common nerves are the infraorbital and mental nerves. It has the potential to make the area completely numb and hence very comfortable for the patient. Many patients really like this choice. One complaint is that patient's lips feel odd and they don't like to be totally numb and unable to talk for the next 4-6 hours. Also, the other possible drawback is that this route is more likely to have reactions to the epinephrine, i.e. racing heart, blood pressure increases, etc. But, the total numbness makes this a very common choice for anesthesia during filler administration.
Fillers and General / Intravenous Sedation Anesthesia: You can do it under general or intravenous sedation in conjunction with other procedures. This is usually done when you are having other more significant procedures. It is almost never done just for the fillers and is really probably below standard of care to expose someone to this level of sedation just for fillers.
Fillers and Ice Anesthesia: You can numb the area with Ice. This option is sometimes chosen but is not as popular as option 2 , 3 and 4. This can numb the injection pain, but most people feel the injections too much to really like this option. Because of this, ice is a less common option.
Fillers and Cool Spray Anesthesia: You can use a cool spray administered by a special machine (like the Zimmer). Some people do this but this is likely much less likely of a choice behind options, 2, 3, 4, and 6.
Fillers and Combination Anesthesia: You can do it with a combination of the mentioned techniques. A common combination is using ice and topical anesthesia to further numb the area prior to the injections and until the local anesthesia takes effect (that is included in the fillers nowadays). Also because the block typically only covers parts of the lips and cheeks, the topical can augment the anesthesia in the areas that are not covered by the regional anesthesia. Local anesthesia is also used with regional anesthesia to numb certain areas that are not covered by the regional blocks. The use of the local, again, is limited to avoid distortion of the areas to be augmented and to allow the injector better judgment in terms of how much volume is needed and how to augment the particular area.
Dr. Young and Staff typically prefer to administer fillers with topical anesthesia or by doing regional blocks in conjunction with local anesthesia. Also with most current products, local anesthesia is included (like Restylane®, Perlane, Juvéderm®) in the product or can be added (like Radiesse®) to help in the process.
Fillers / Restylane® to the Lips Video: Here is a video showing a live demonstration of a Dr Young using Restylane® to augment the lips. You can learn more about filling lips here.
Note: Individual results will vary. Images do not constitute a promise or representation of any particular outcome or experience.
If you are totally new to fillers we usually suggest either Restylane® or Juvéderm®. The reason for this is that these are the products that don't last very long. This is good for someone trying fillers for the first time. Also with these fillers (including Perlane and other hyaluronic acid fillers) you have the opportunity to degrade the product if there are areas that you are not satisfied with. You even have the option of totally degrading all of the filler. Dr Young does this by employing the use of an enzyme called Hyaluronidase. He has a lot of experience using this enzyme and has it available as a backup for you.