The video above is one of our wonderful patients. This patient wanted to feminize his face. Our plan was to consider the following procedures in stages to help with this transformation:
Rhinoplasty to Refine and Elevate the Nasal Tip, Lower, Narrow, and Refine the Nasal Bridge. Lip Augmentation with VY Advancement for Fuller Lips
Browlift with Brow Bone Reduction, Upper Eyelift
Cheek Implants, Fat injections or Augmentation to the Temple and the rest of the Face to soften and Feminize facial features
Prior to doing the surgeries we created a mock up of the future look that we wanted to strive for. With computer imaging we always emphasize that the computer imaging and morphing is the best case scenario and that it is an approximation of what we can possibly achieve. With surgery and the human body, what we do is not magic but we try to do everything we can to achieve the best results.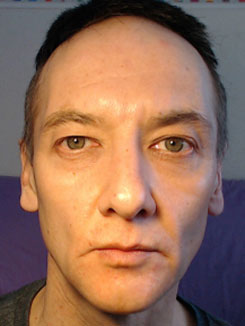 Before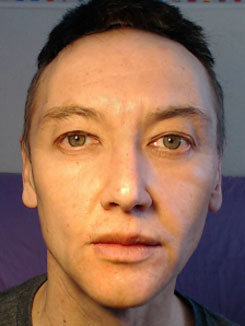 After
Below is the actual result at the 4-5 month period: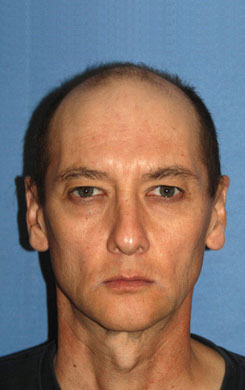 Before Transgender Rhinoplasty Lip VY Augmentation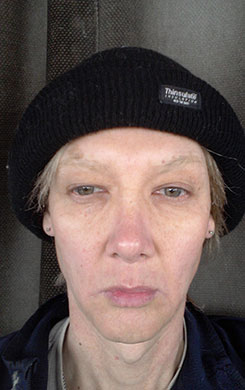 After Transgender Rhinoplasty Lip VY Augmentation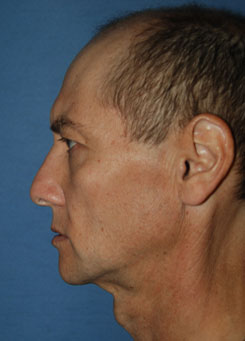 Before Transgender Rhinoplasty Lip VY Augmentation Side View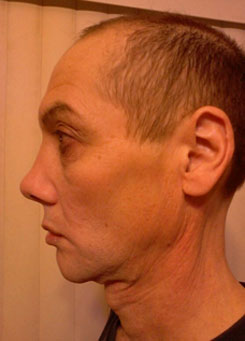 After Transgender Rhinoplasty Lip VY Augmentation Side View
Below is day two | 2 after the procedure from a Rhinoplasty and Lip Enhancement using a VY Advancement Technique: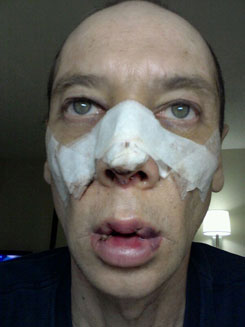 Transgender Rhinoplasty Lip VY Augmentation day 2 front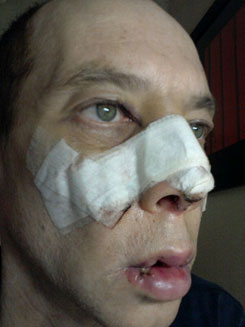 Transgender Rhinoplasty Lip VY Augmentation day 2 right oblique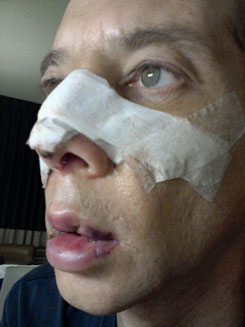 Transgender Rhinoplasty Lip VY Augmentation day 2 left oblique
Below is day four | 4 after the procedure from a Rhinoplasty and Lip Enhancement using a VY Advancement Technique: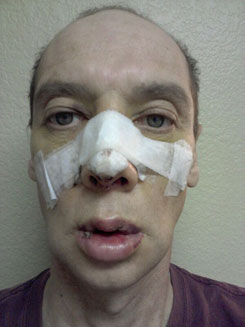 Transgender Rhinoplasty Lip VY Augmentation day 4 front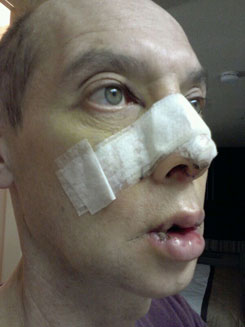 Transgender Rhinoplasty Lip VY Augmentation day 4right oblique
Below is day six | 6 after the procedure from a Rhinoplasty and Lip Enhancement using a VY Advancement Technique: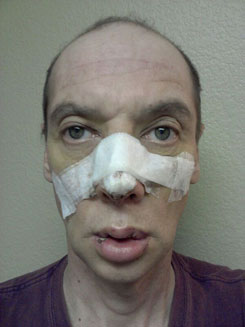 Transgender Rhinoplasty Lip VY Augmentation day 6 front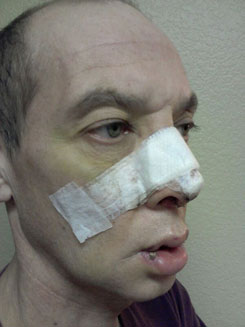 Transgender Rhinoplasty Lip VY Augmentation day 6 right oblique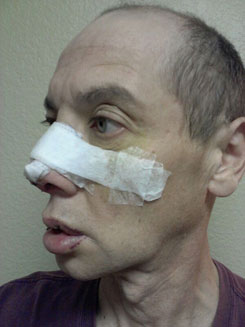 Transgender Rhinoplasty Lip VY Augmentation day 6 left oblique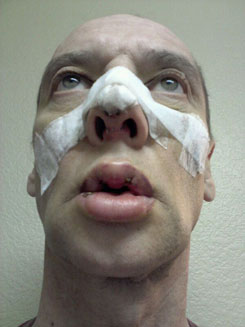 Transgender Rhinoplasty Lip VY Augmentation day 6 view from below
Below is day eleven | 11 after the procedure from a Rhinoplasty and Lip Enhancement using a VY Advancement Technique: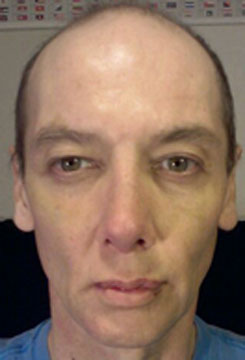 Transgender Rhinoplasty Lip VY Augmentation day 11 front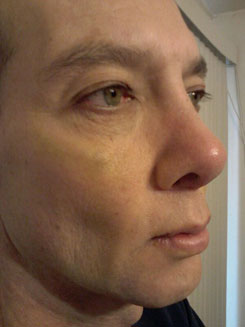 Transgender Rhinoplasty Lip VY Augmentation day 11 right oblique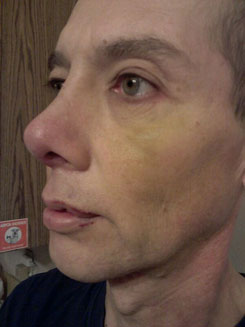 Transgender Rhinoplasty Lip VY Augmentation day 11 left oblique
Below is day Seventeen | 17 after the procedure from a Rhinoplasty and Lip Enhancement using a VY Advancement Technique: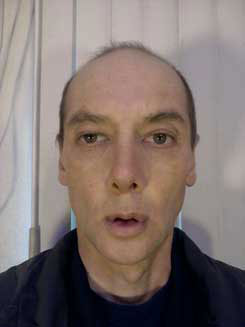 Transgender Rhinoplasty Lip VY Augmentation day 17 Front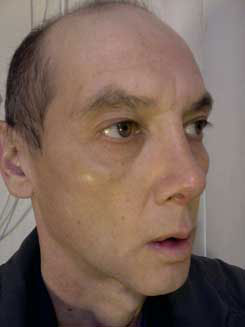 Transgender Rhinoplasty Lip VY Augmentation day 17 Right Oblique
Transgender Rhinoplasty Lip VY Augmentation day 17 Left Oblique
Below is day Twenty-Six | 26 after the procedure from a Rhinoplasty and Lip Enhancement using a VY Advancement Technique: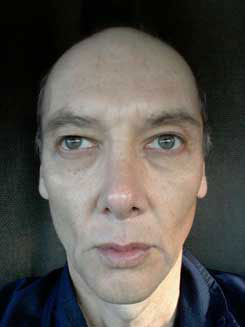 Transgender Rhinoplasty Lip VY Augmentation day 26 Front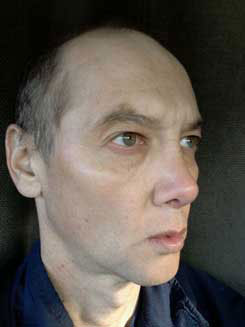 Transgender Rhinoplasty Lip VY Augmentation day 26 Right Oblique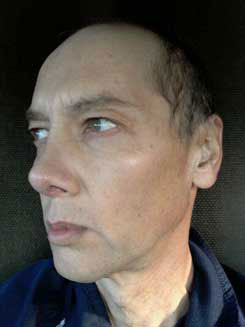 Transgender Rhinoplasty Lip VY Augmentation day 26 Left Oblique
Below is Two | 2 months after the procedure from a Rhinoplasty and Lip Enhancement using a VY Advancement Technique: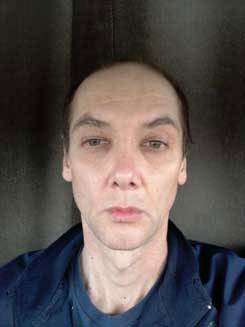 Transgender Rhinoplasty Lip VY Augmentation 2 months Front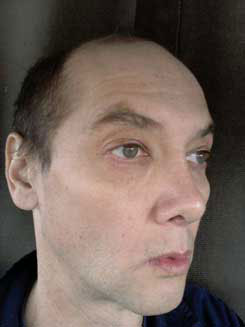 Transgender Rhinoplasty Lip VY Augmentation 2 months Right Oblique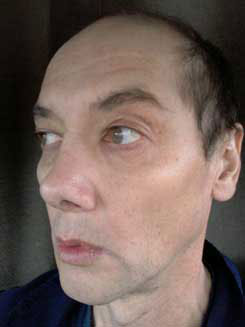 Transgender Rhinoplasty Lip VY Augmentation 2 months Left Oblique
Below is Three | 3 months after the procedure from a Rhinoplasty and Lip Enhancement using a VY Advancement Technique: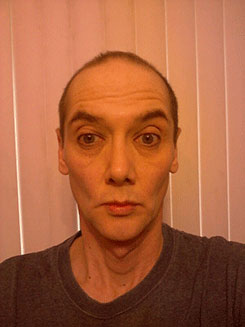 Three | 3 months after the procedure from a Rhinoplasty and Lip Enhancement using a VY Advancement Technique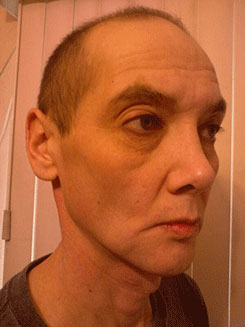 Three | 3 months after the procedure from a Rhinoplasty and Lip Enhancement using a VY Advancement Technique Right Oblique View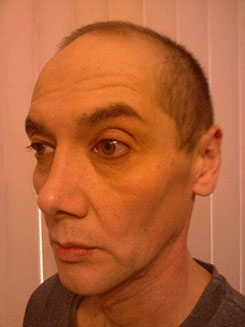 Three | 3 months after the procedure from a Rhinoplasty and Lip Enhancement using a VY Advancement Technique Left Oblique View
Below is 1,5 years after the procedure from a Rhinoplasty and Lip Enhancement using a VY Advancement Technique: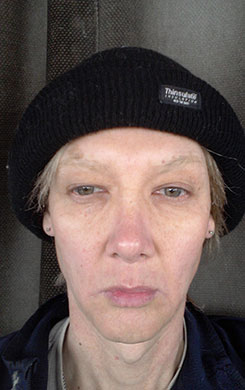 1,5 years after the procedure from a Rhinoplasty and Lip Enhancement using a VY Advancement Technique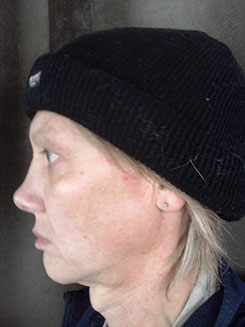 1,5 years after the procedure from a Rhinoplasty and Lip Enhancement using a VY Advancement Technique Left Lateral View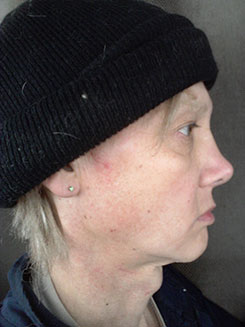 1,5 years after the procedure from a Rhinoplasty and Lip Enhancement using a VY Advancement Technique Right Lateral View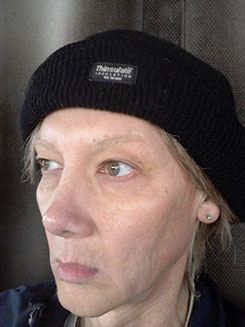 1,5 years after the procedure from a Rhinoplasty and Lip Enhancement using a VY Advancement Technique Left Oblique View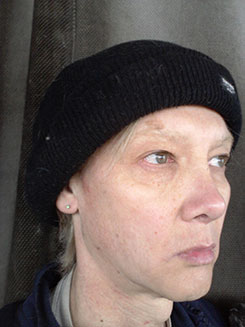 1,5 years after the procedure from a Rhinoplasty and Lip Enhancement using a VY Advancement Technique Right Oblique View
"I just wanted to leave a note and say that my procedure with Dr. Young approximately 6 years ago took years off my face. He did an excellent job and I am still enjoying the results. It was very much worth the downtime. I look exactly like myself, just younger. Thanks, again!"

— C.J., 40's caucasian female from North Lynnwood, WA
"He gave me my confidence back that I thought I would never get back. I can now look in the mirror and actually love what I see and not have to deal with pitted scars in my face. If you or anyone you know who thinks they have to just live with these scars, don't!"

— Ator A., 20's Eastern Indian from Ontario, Canada
"My procedure went great and I left the office with no concerns and all of my questions answered. I have never felt so good about myself and my appearance. I have you to thank for that Dr. Young. My new nose is perfect, I cannot thank you enough for this new look on life."

— Nicole R., Fabulous Rhinoplasty