NECK SHAPING | CONTOURING
By Neck Contouring Lifting Expert Seattle's Award Winning Dr. Philip Young.
Learn Why People from All Over the World Have Come to See Dr. Young
Secret Formula for Facial Rejuvenation: See this video on the Necklift, Facelift & Mini FaceLift Procedure to Learn About Our Secret & Simple Approach to Face Lifting with Easy to Understand Explanations, Before & After Images, and further helpful links:
Note: Individual results will vary. Images do not constitute a promise or representation of any particular outcome or experience.
Click to see more videos on our YouTube Channel: "The Beauty Docs":
The question that we are going to try to answer for you is whether you need liposuction to shape your neck. In addition, pertaining more to this page, I will address whether the addition of using lasers under the skin, such as with SmartLipo, will make more of a difference.
To begin with Smart Lipo body and face / neck liposuction presents a different alternative in that the laser is used to melt the fat. The action of the laser is supposed to also cause more skin tightening. Together, the two actions are intended to produce faster recovery, less bruising, scarring and swelling. This may be true. We think that the use of smart lipo could benefit patients by producing more skin contracture but the amount of contracture may not be enough to sculpt the neck to satisfy many patients. To further understand this, you will need to read the following discussion. We can then present our point of view on why it may or may not fit your needs.
This understanding begins with a look at your anatomy and the structures under the skin. If you look at the picture below, you can see the different muscles that make up the face & neck (superficial muscles mostly). The one muscle that is important in this discussion is the platysma muscle.  If you look in the mirror, attempt to tighten your neck or platysma muscle. The effect that you are trying to achieve is the banding of the neck muscles or trying to get it to contract. If you are not able to see this muscle and it doesn't change the shape of the neck laxity, it is possible that you have a significant amount of fat that could be liposuctioned from the neck to improve it's shape. If you are able to see this muscle and it does change the shape of the neck laxity, in that you are able to see the stringing / banding of this muscle, you could benefit greatly from a neck lift. In this case, the contraction of the platysma muscle would cause strings and bands that run up and down the neck. What will happen with liposuction of the neck is that these muscles could become more exposed and your neck more stringy looking. With Smart Lipo and considering whether to choose this option, you need to make sure that most of the shape of your neck is due to fat and not the muscle!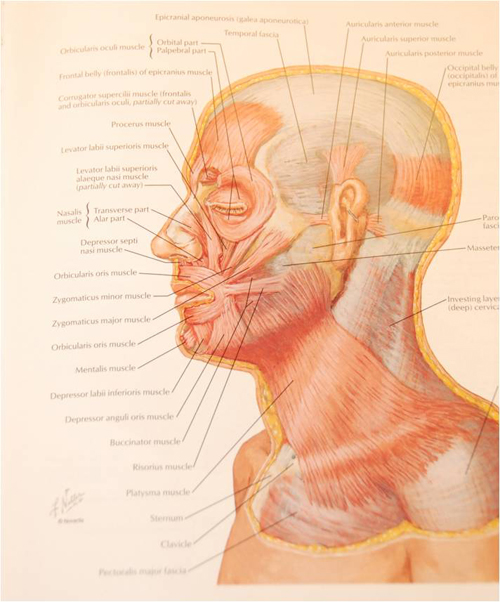 We are now going to discuss how age impacts whether Smart Lipo liposuction will work or not. One important point is the elasticity in the skin. Up until the age of about 40′s-50, the elasticity in your skin is more likely to respond to liposuction. The elasticity in your skin allows the skin to contract into the new shape that is formed underneath. This is the new shape that was contoured with liposuction and SmartLipo. However, after this age range, your elasticity in your skin will not respond as well and you may end up with sagging skin. Depending on the amount of sagging skin, the Smart Lipo could cause some contraction of the skin in addition to it's normal ability to contract. The amount of additional contraction with Smart Lipo could be limited, however. Hence after this age, a neck lift may be the better alternative to shape your neck. The difference in age, though, is dependent on the particular individual. Some people keep their elasticity longer than others and vice versa. So, ultimately, it will depend on your discussion with your doctor and how all of these factors will play into whether using Smart Lipo Liposuction to the neck or employing a necklift is best for you. In our opinion, Smart Lipo liposuction is reserved for the younger client. Also the results from liposuction will be more limited as opposed to the results that you can attain with a neck lift.
Below is some more information on the Liposuction Procedure in general that applies to this variation of using Smart Lipo with this older technique.
Liposuction of the neck is carried through 1-3 small incisions (3-4mm in length) that are placed under the chin and under and behind the ear. We use the chin incision for mainly the collections of fat under the chin. If there is a significant amount of fat under the lateral part of the chin, we will use the ear incisions. The placement of the incisions are hidden really well and usually are very hard to detect. We will make sure that you like the way they heal. Liposuction is carried out with these metal tubes of varying widths that is connected to a suction machine.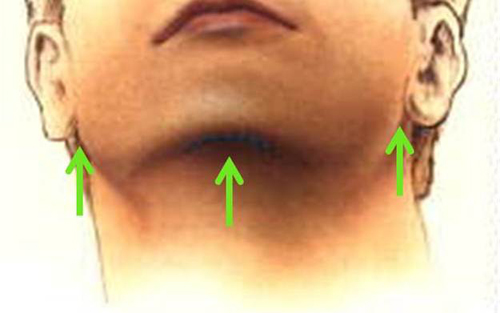 The recovery is usually much faster with liposuction in contrast to a neck lift. It may be a little faster with SmartLipo. Bruising can be minimal, but this is dependent on the individual and how well they follow our directions. Swelling is usually minimal. Liposuction of the neck typically heals fairly well in a couple of days to at most a week, but usually the recovery is measured in days versus weeks. We usually ask that you come in the next day to have us check on you. Before you leave we will wrap you in this elastic bandage that we will have you wear for the whole night and we will remove it for you the next day. Then we will ask you to wear your own wrap for another week non stop. After this we will want you to wrap your neck at night for about 2 more months. Our resource page has more post procedure care instructions and care packages for you to have.
Below is a discussion of some of the risks with SmartLipo and Liposuction in General:
In the media, there are a lot of concerns about liposuction and the dangers. Neck liposuction is a lot safer because of the small areas that are undergoing the procedure. There are many causes for the increased risk with liposuction. These are easily avoided when you do liposuction in the neck area. Lidocaine toxicity is one risk factor. When surgeons carry out whole body liposuction, the upper limits of lidocaine are often exceeded by plastic surgeons, 7.5 mg / kg is the historical maximum in the presence of epinephrine. Often plastic surgeons use upwards of 50 mg / kg which is quite a bit more than the historical maximum. Others feel that one should adhere to 30mg / kg. There are many significant cases where adverse outcomes have occurred with less than this amount. It is hard to predict how the body will react sometimes. Fortunately, liposuction that is carried out in the neck is very easily kept below the traditional maximum. Another risk with liposuction is the amount of bleeding that can occur during whole body liposuction. Sometimes with body liposuction, large amounts of liposuction can lead to significant bleeding and subsequent fluid changes in the circulation that can lead to issues for people. This is, fortunately, easily avoided in neck liposuction. The small surface area within the neck creates little issues with this as well.
If you are interested at anytime about scheduling an appointment you can email, call 425-990-3223 and even text message us at anytime. Click here if you would like to find out more about our consultation process. We can set up a phone consultation for you and show you how to take the 5 basic photos that you will need.
We want the best for you. Dr Young always maintains, as much as possible, an open door policy to help people. Even if you were to decide to go to another doctor for the same procedure, Dr Young would always welcome you to email or call our office anytime for help.