SEATTLE RHINOPLASTY
Seattle Rhinoplasty | Nose Plastic Surgery by Dr. Philip Young of Aesthetic Facial Plastic Surgery
Have the look you've always wanted and that new found confidence. Smile and Feel the Positive Changes that you can experience with a Rhinoplasty.
Rhinoplasty is often said to be the hardest procedure a plastic surgeon can undertake. The intricate Rhinoplasty Anatomy that includes from hard nasal bone and soft fatty tissues to intermediate cartilage strengths make this procedure complex. This is why Dr. Philip Young, Seattle Rhinoplasty Expert, spends so much time thinking and working on his Rhinoplasty craft. We work hard with you as well. Typically, we have 3 meetings before yourRhinoplasty at least: 1.) Consultation; 2.) Pre Procedure Appointment; 3.) Procedure day – where we go over everything again and typically spend at least another 1/2 -1 hour discussing your desires and preferences. We want to know what you prefer so that we can make the right decisions when necessary during your procedure. This is markedly important in getting the best results because we strive for your goals not ours. Also each consultation or discussion will, many times, be centered around the images and the computer morphing we do with our United Imaging Software. This helps us greatly in understanding your ideas. We spend a lot of time during these sessions to get to visually see what you are talking about and what your inner thoughts on your future nose might be. Although, you cannot magically achieve those results, we are confident that we can get it very close to those objectives. Here at Aesthetic Facial Plastic Surgery, we believe in getting the best results and concentrate on quality and not speed. Instead of doing 2-4 rhinoplasties in one day, we do 1, and at most 2, in one day. This means we are spending more time getting you the best results and not on how many Rhinoplasties we can do in one day.
What are the things that we might ask from you? 1.) You can bring and show us pictures of noses that you like. Are their celebrities or pictures on the internet of people, models whose noses you feel you would look good with? If so, we would love to see them and you can email us as well to contactus(at)drphilipyoung.com; 2.) During the morphing process we will present variations of different angles and variations of shadowing and highlights to find out your preferences and ultimately the ideal nose that you would like to have. We will do this mostly with front and side views. These are the most important for us to figure out what needs to be done.
Dr. Philip Young is a Seattle rhinoplasty | rhinoplasty revision expert and has over 12 years of experience in this highly specialized area of medicine. He has lectured on this subject in the states and abroad at places like Ho Chih Minh City, Vietnam and Linyi, China. He is a published author of multiple chapters in major textbooks in Facial Plastic and Recontructive Surgery and multiple articles in peer reviewed scientific journals (Click here to read more about Dr. Philip Young's Research). Click here to see his article on the Management of the Crooked Nose Deformity.  People from all around the world travel to see Dr. Young, see why here: Top Ten Reasons to choose Dr. Philip Young.
Click here to Learn More about Rhinoplasty. You can also scroll down to see our many topics on Rhinoplasty: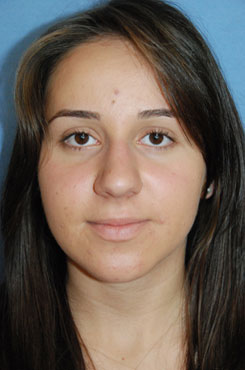 Before Rhinoplasty for Nasal Dorsal Hump | Prominence with Nasal Tip Projection | Refinement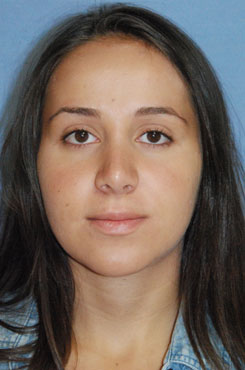 After Rhinoplasty for Nasal Dorsal Hump | Prominence with Nasal Tip Projection | Refinement
Note: Individual results will vary. Images do not constitute a promise or representation of any particular outcome or experience.
| | |
| --- | --- |
| | |
| Before Rhinoplasty and Nasal Tip Shaping | After Rhinoplasty and Nasal Tip Shaping |
| | |
| --- | --- |
| | |
| Before Rhinoplasty and Nasal Tip Shaping | After Rhinoplasty and Nasal Tip Shaping |